Mykonos Island is famous for its exquisite choices when it comes to dining that will please even the most demanding pallets. The tables set at Mykonos are trendsetters influenced by the eternal Aegean blue and the fusion of kitchens from all around the world. So, without any further ado here are my Mykonos Musts:
Kiki's tavern│Agios Sostis Beach
This locally run cosy tavern, perfectly located above the beach of Agios Sostis is one of the most charming places in Mykonos. The restaurant has about 12 tables, no electricity, music, or card payments and everything's grilled outdoors on a wood fired barbeque. The menu offers a range of grilled local fish, traditional meat dishes and delicious cold salads, all wallet friendly and served in healthy portions.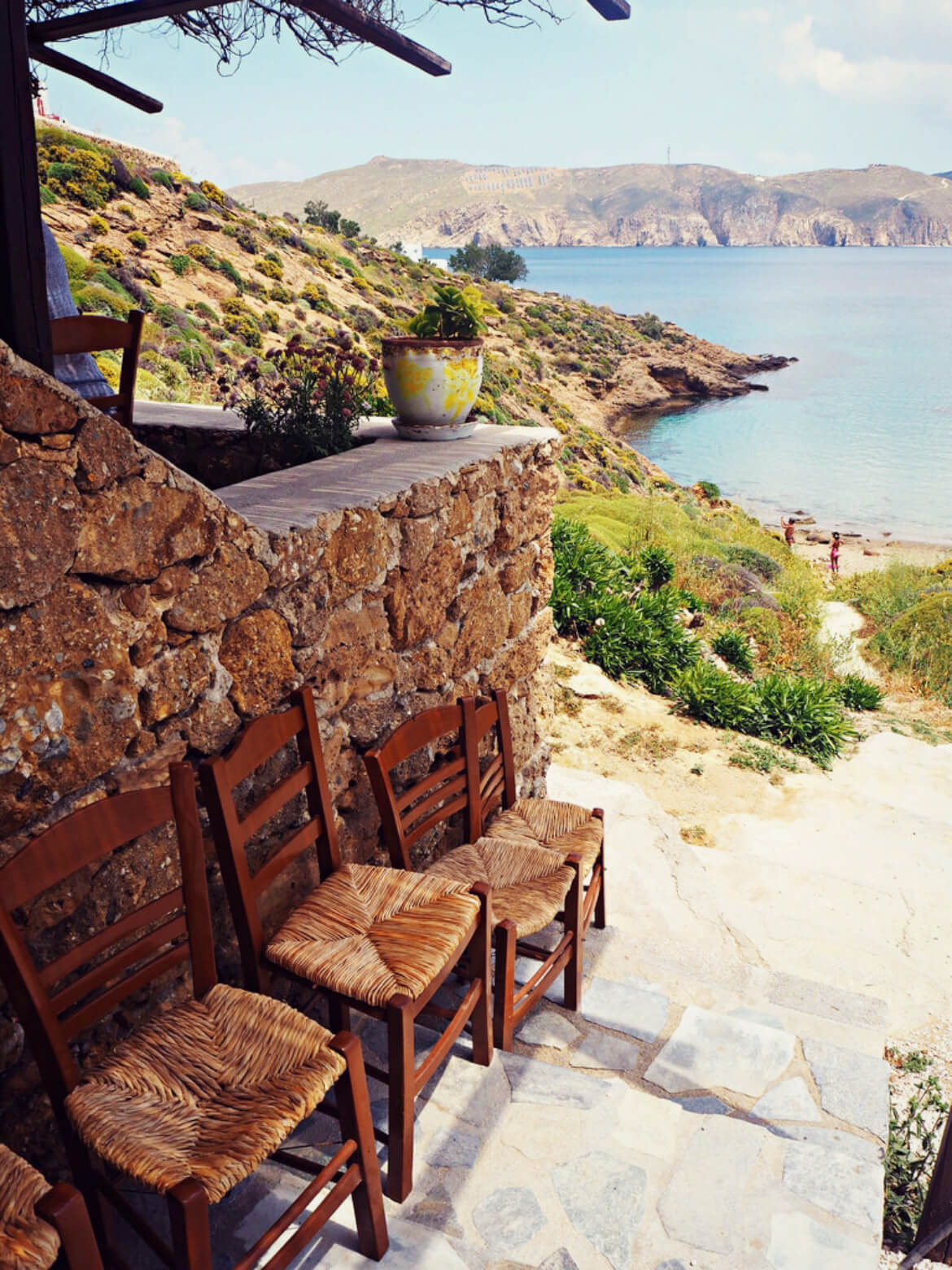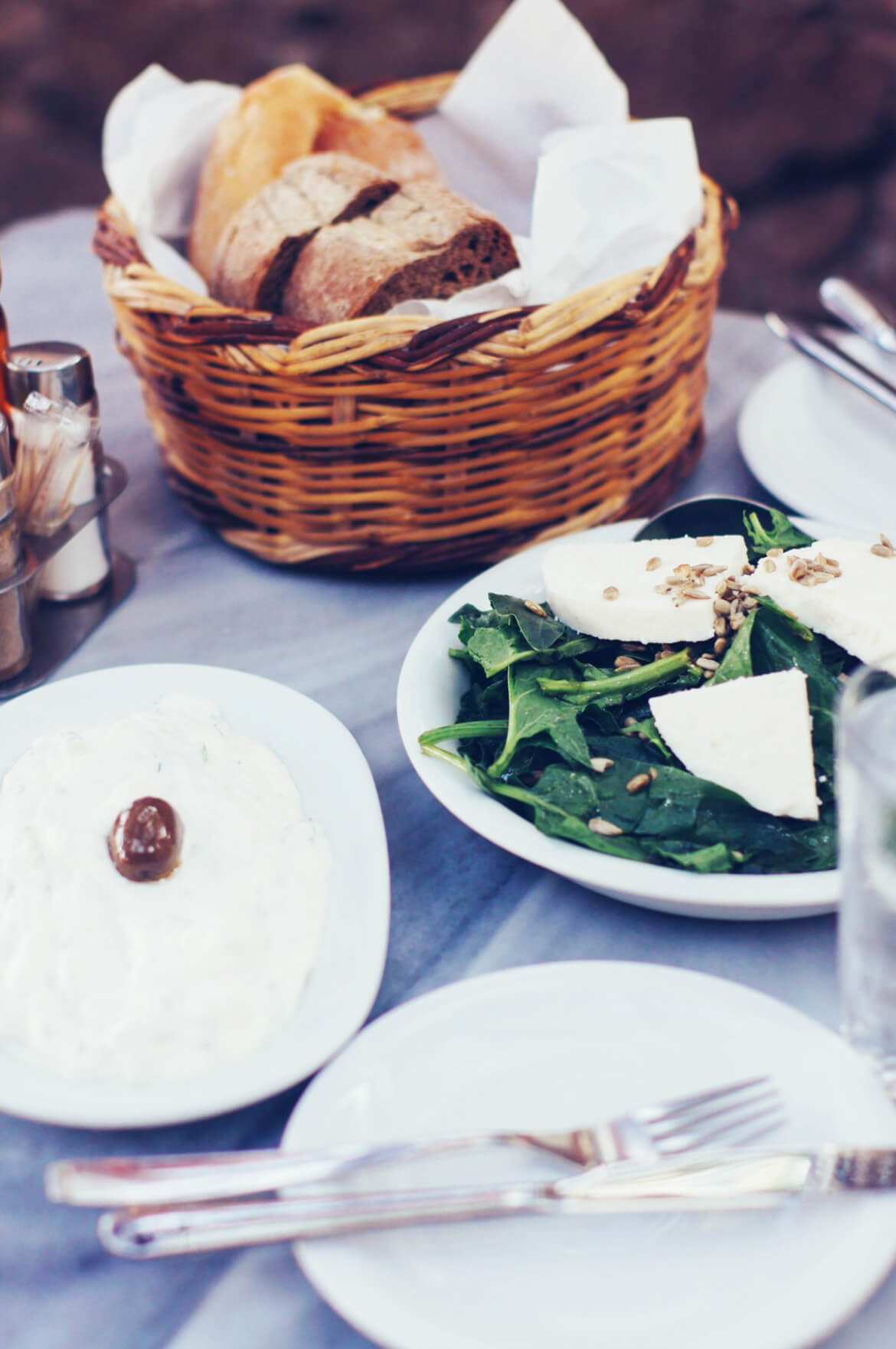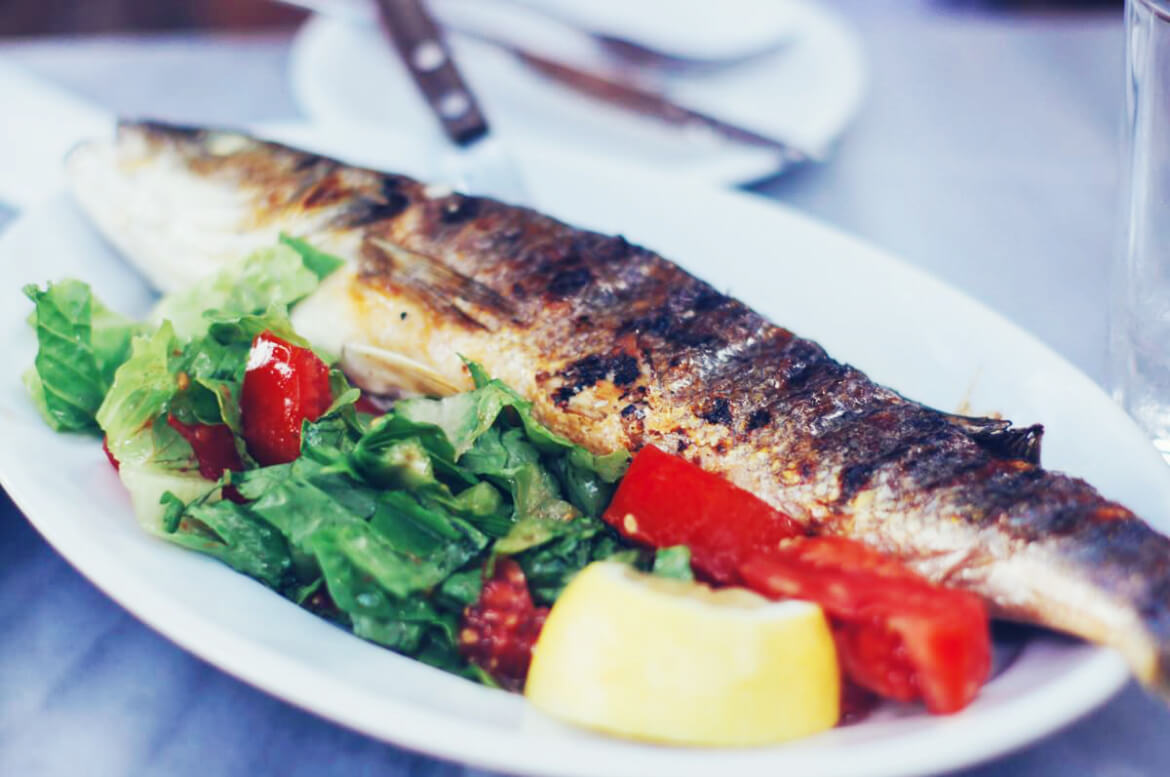 Tip! Kiki's does not stay open after dark, so make sure you visit for lunch!
Bill & Coo│ Megali Ammos
This gourmet restaurant set poolside overlooking the Aegean waters, will offer you a unique gastronomical experience. The award-winning chef Athinagoras Kostakos has designed exquisite recipes inspired by the authentic Greek cuisine and the finest of international gastronomy, all created with passion and with the use of fresh, seasonal and biological products from the blessed Greek land.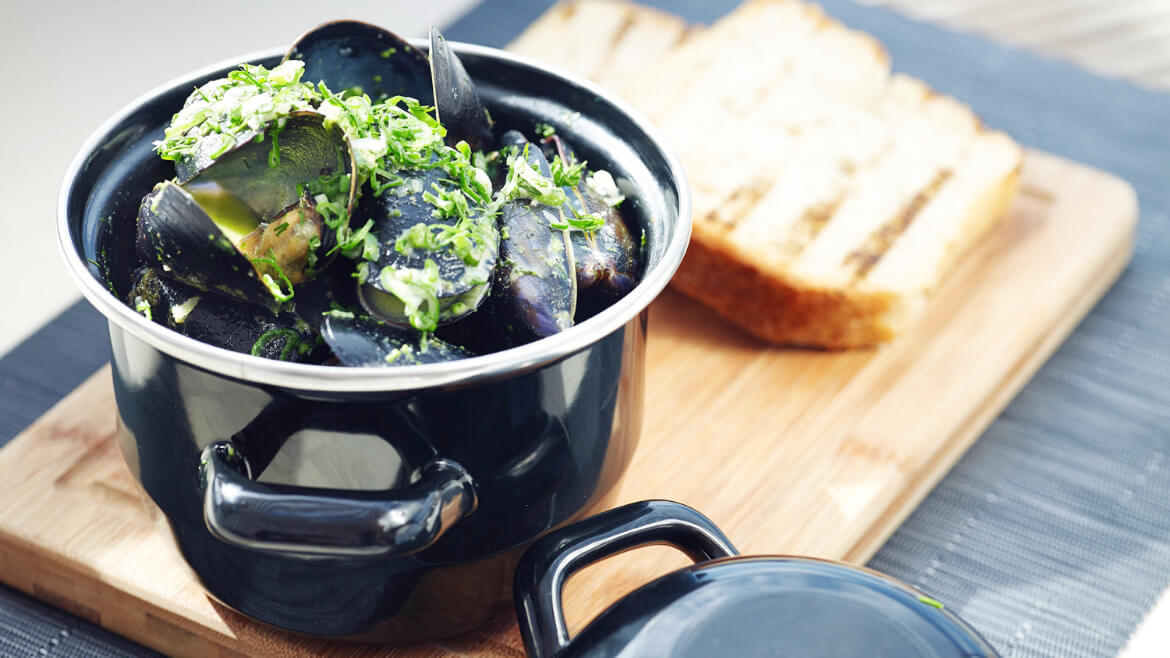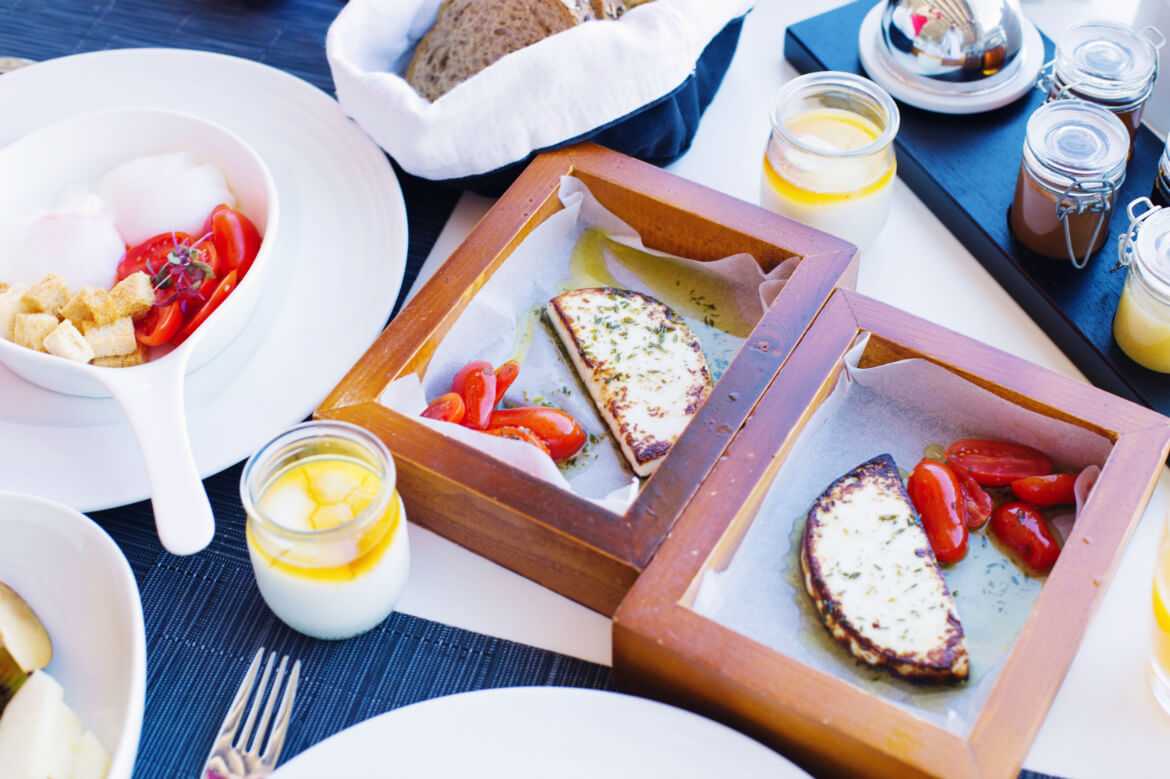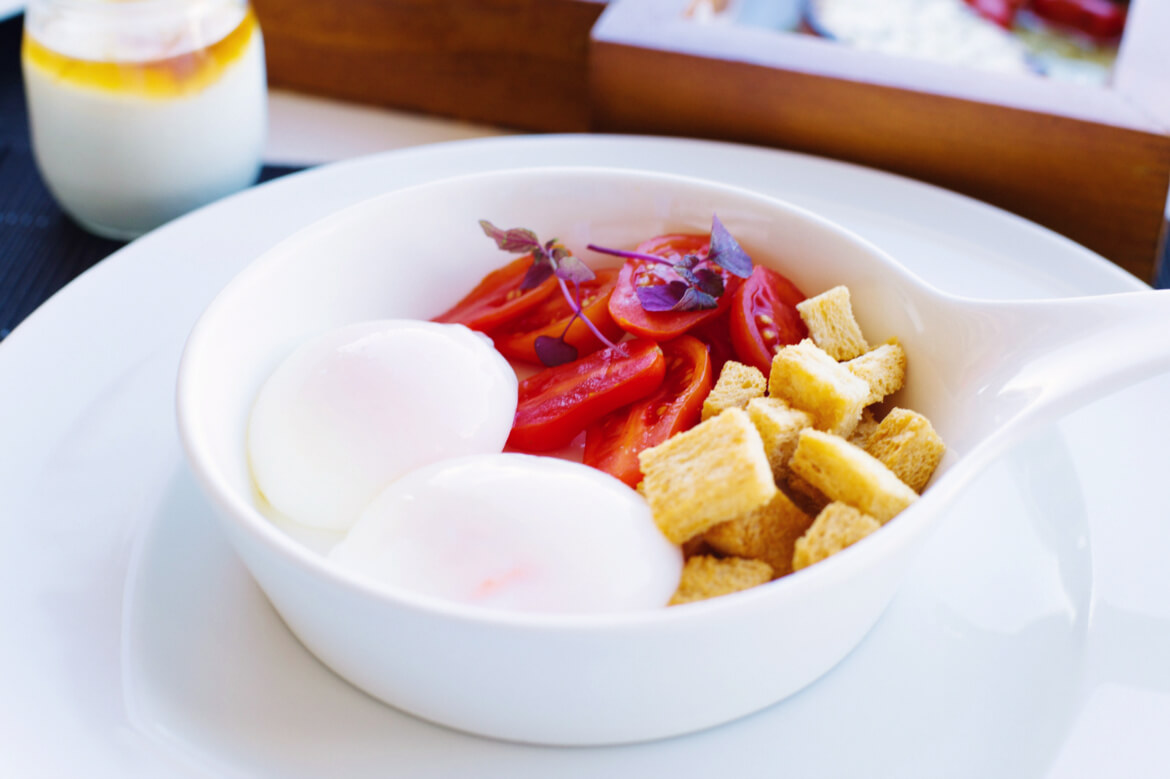 Tip! Visit around sunset time to see the most spectacular sunset of your life.
Spilia│Agia Anna
Built into a cave at the beach of Agia Anna you will find one of the best gastronomical spots on the island. The menu is exclusively Mykonian and includes mouthwatering salads, fresh fish, seafood and my personal favorite lobster pasta.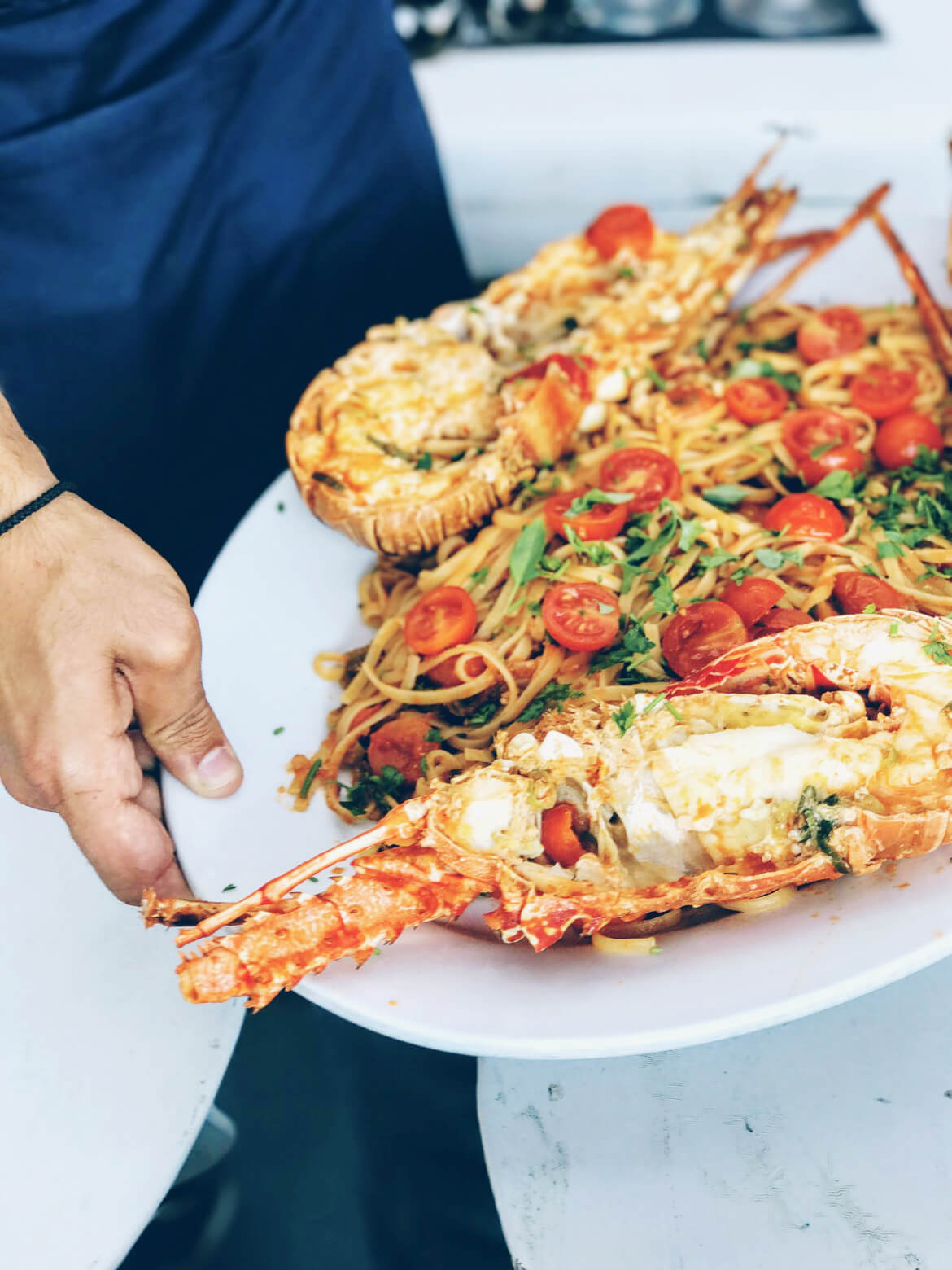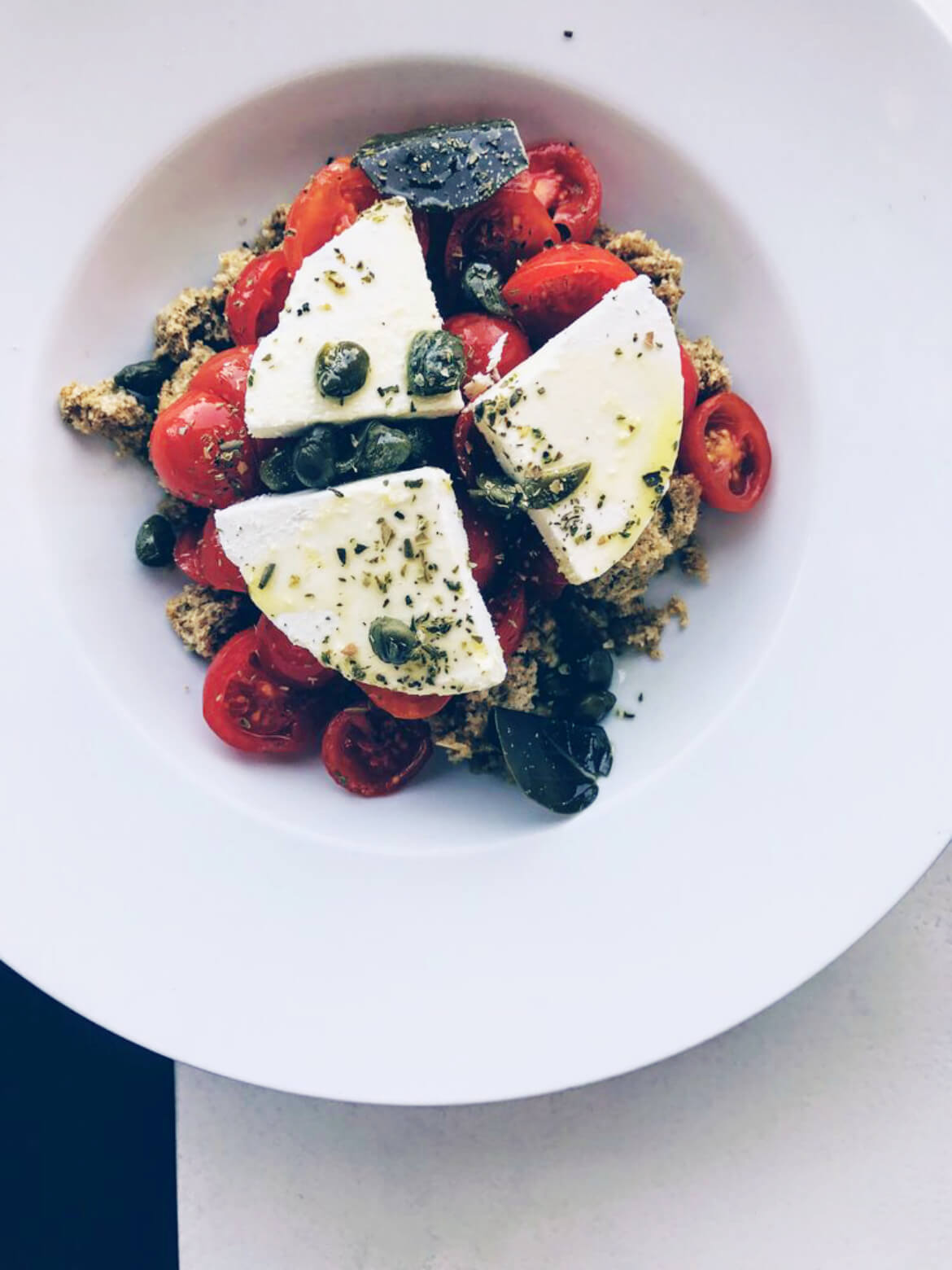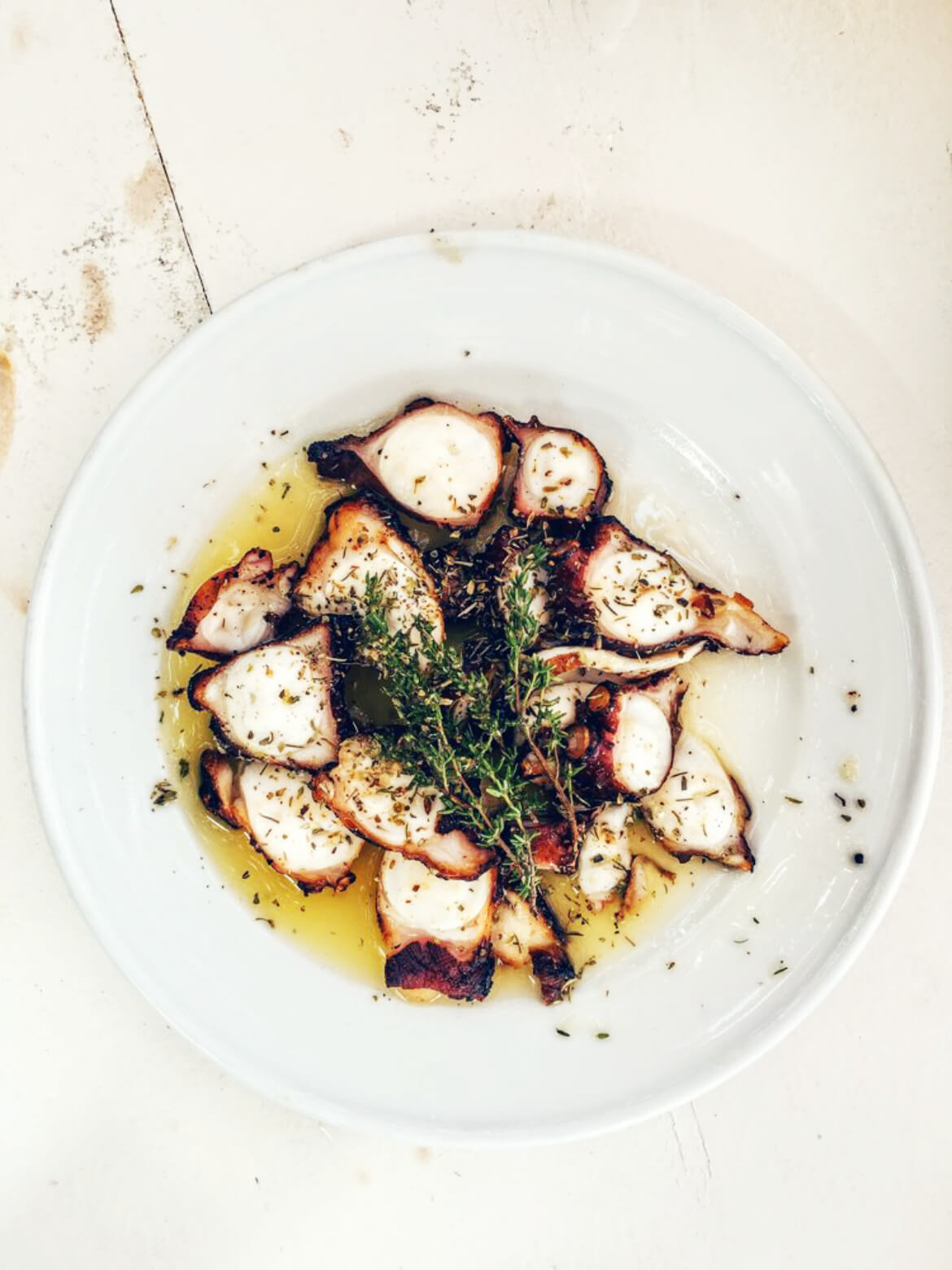 Tip! Try the fudge-like chocolate cake. Trust me, you want it!
Katrin│Mykonos Town
Chez Katrin is the most historic restaurant on Mykonos Island with excellent cuisine, white-glove service and the homely essence still alive! Set on a quiet side street, this Mykonos old timer has hosted various celebrities and stars over the years. Offers exquisite traditional Greek and French dishes, impeccable service and an elegant atmosphere.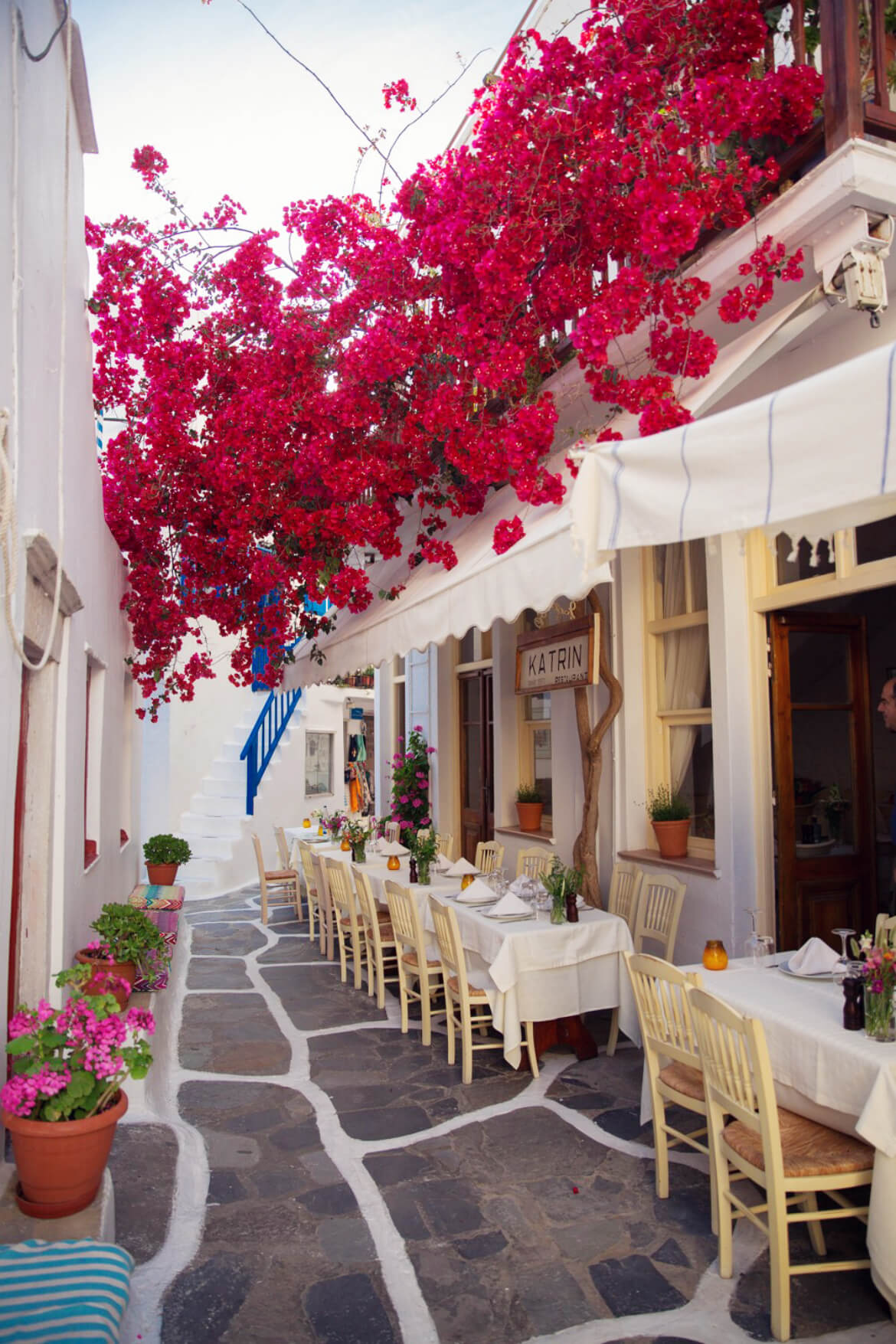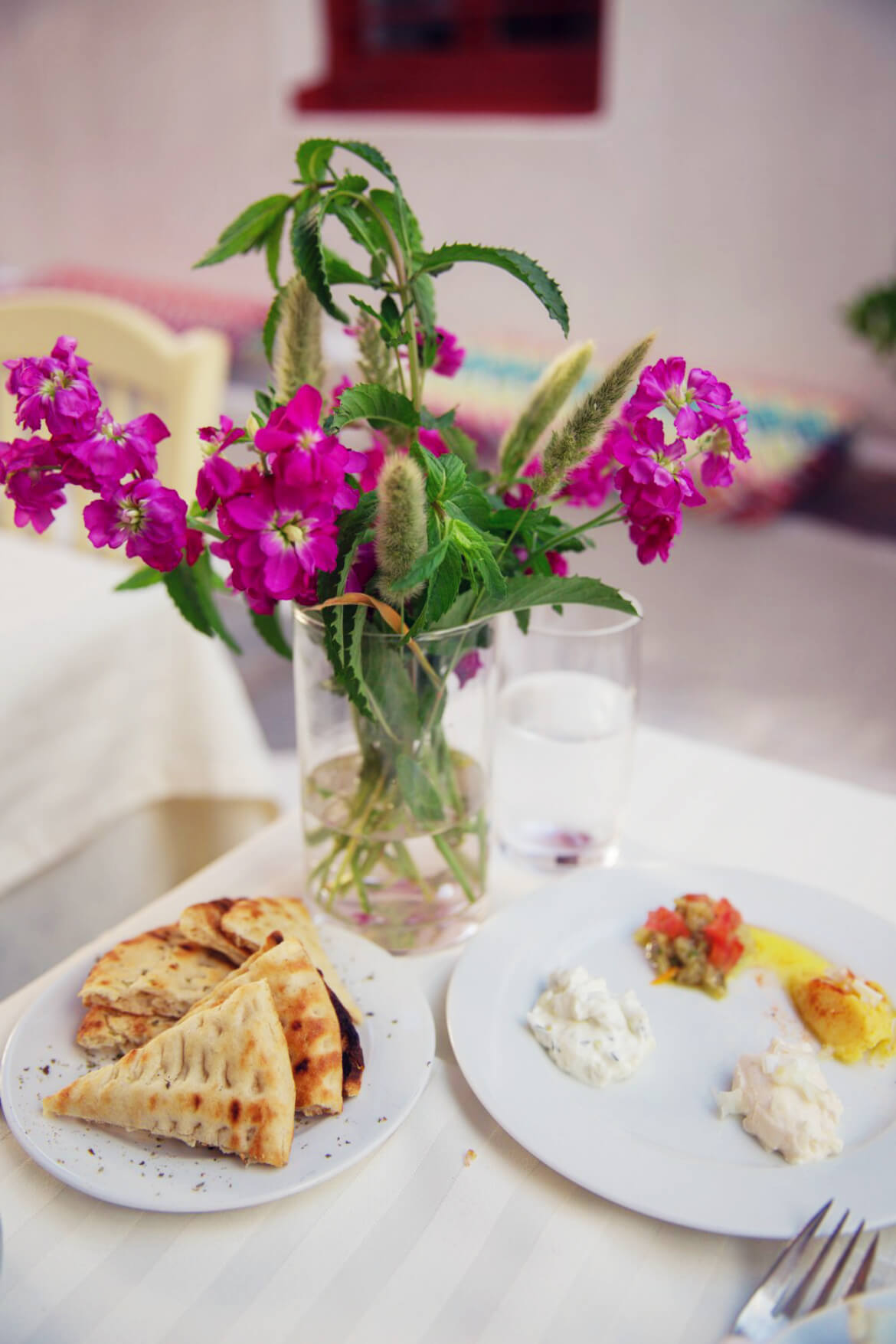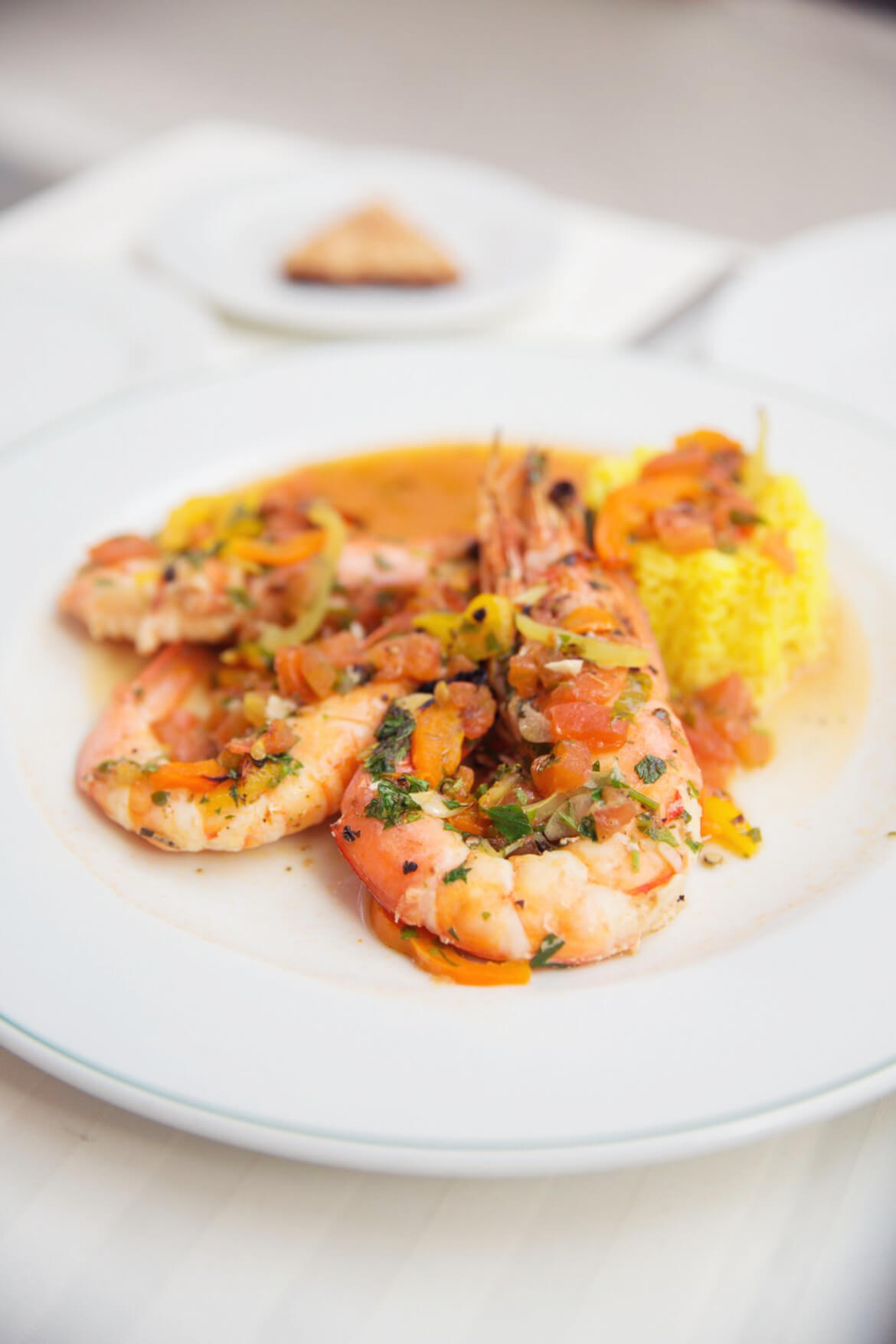 Tip! Perfect for a special occasion!
What have I missed?  Do you have a favorite place to eat in Mykonos?
Tell me about it in the comments below!
xoxo💋