Santorini is the dreamy, romantic, drop-dead gorgeous island that has always been high on my bucket list. It's no secret that this Greek island is one of the most beautiful places in the known universe.
But let me tell you, it's even more amazing in person!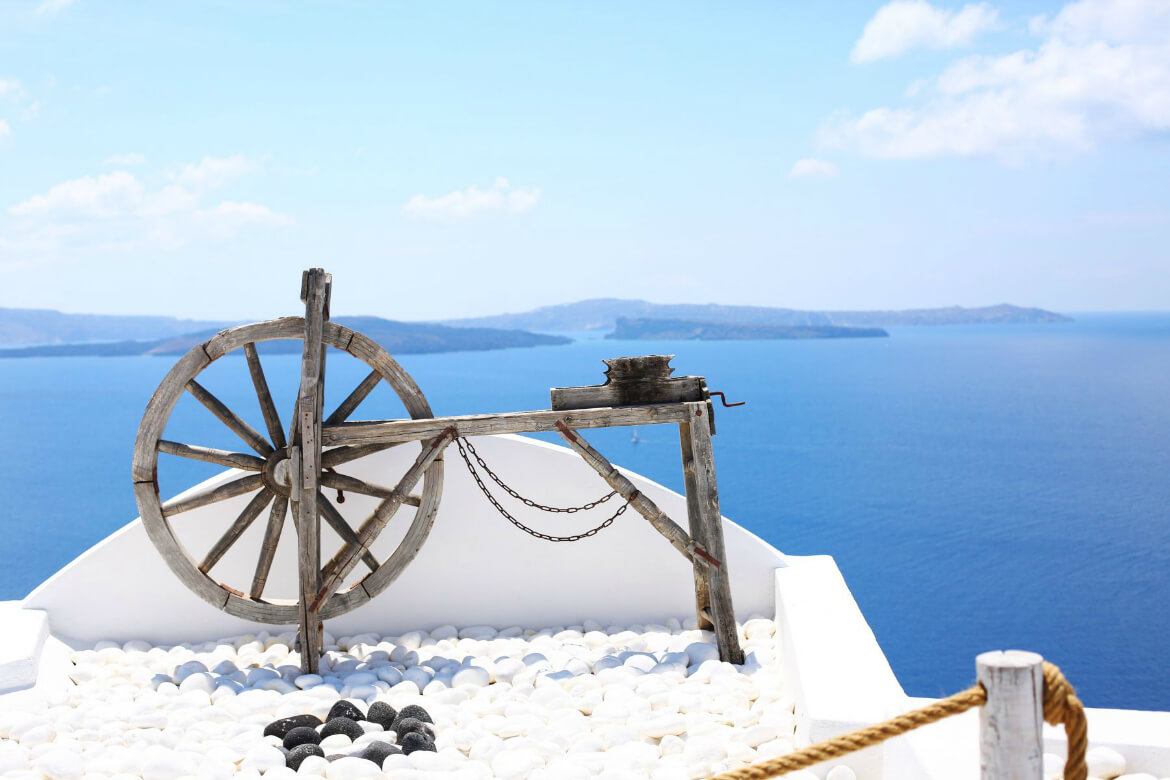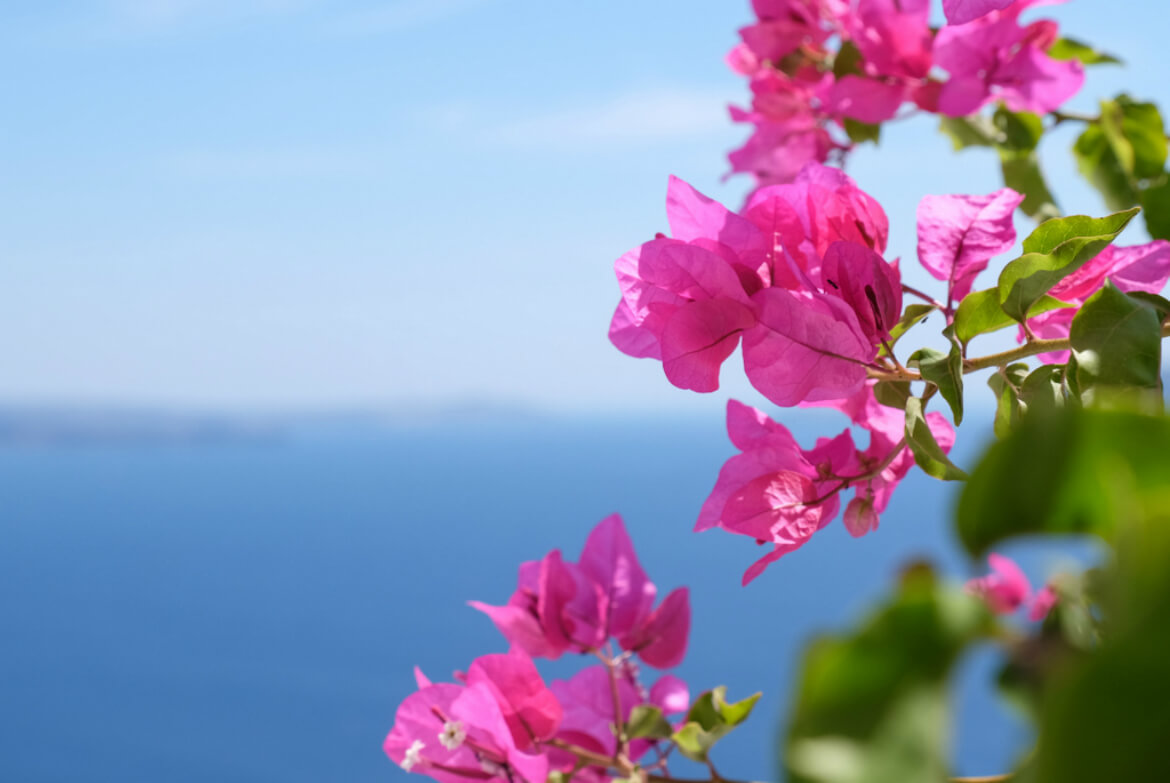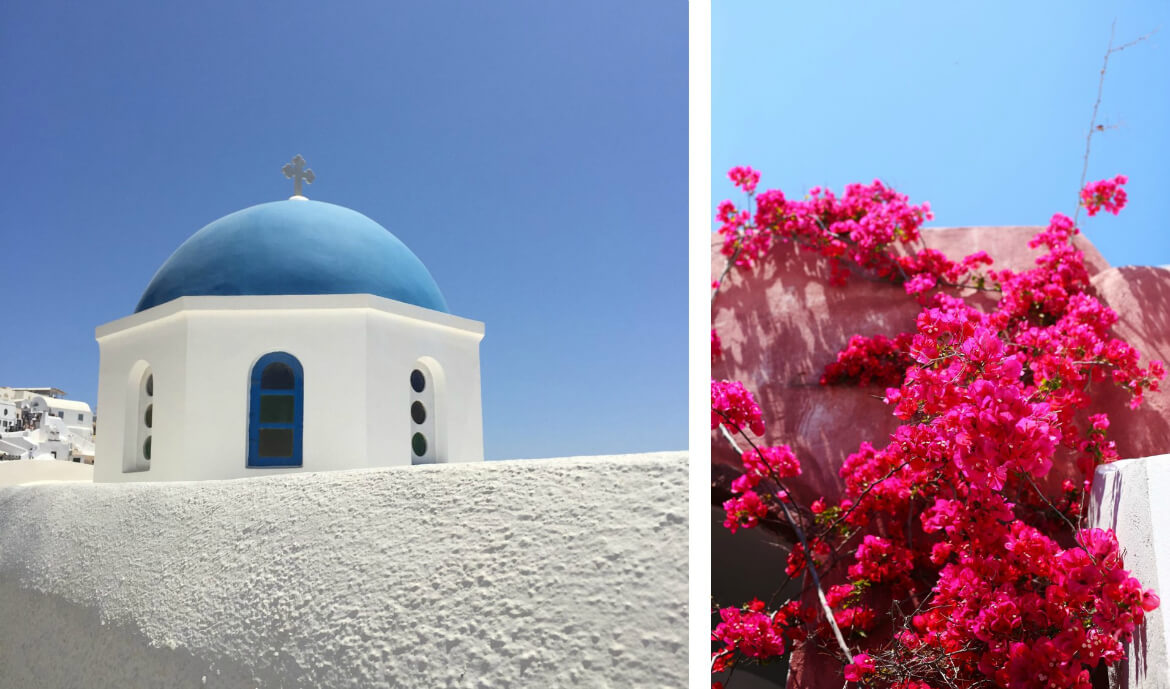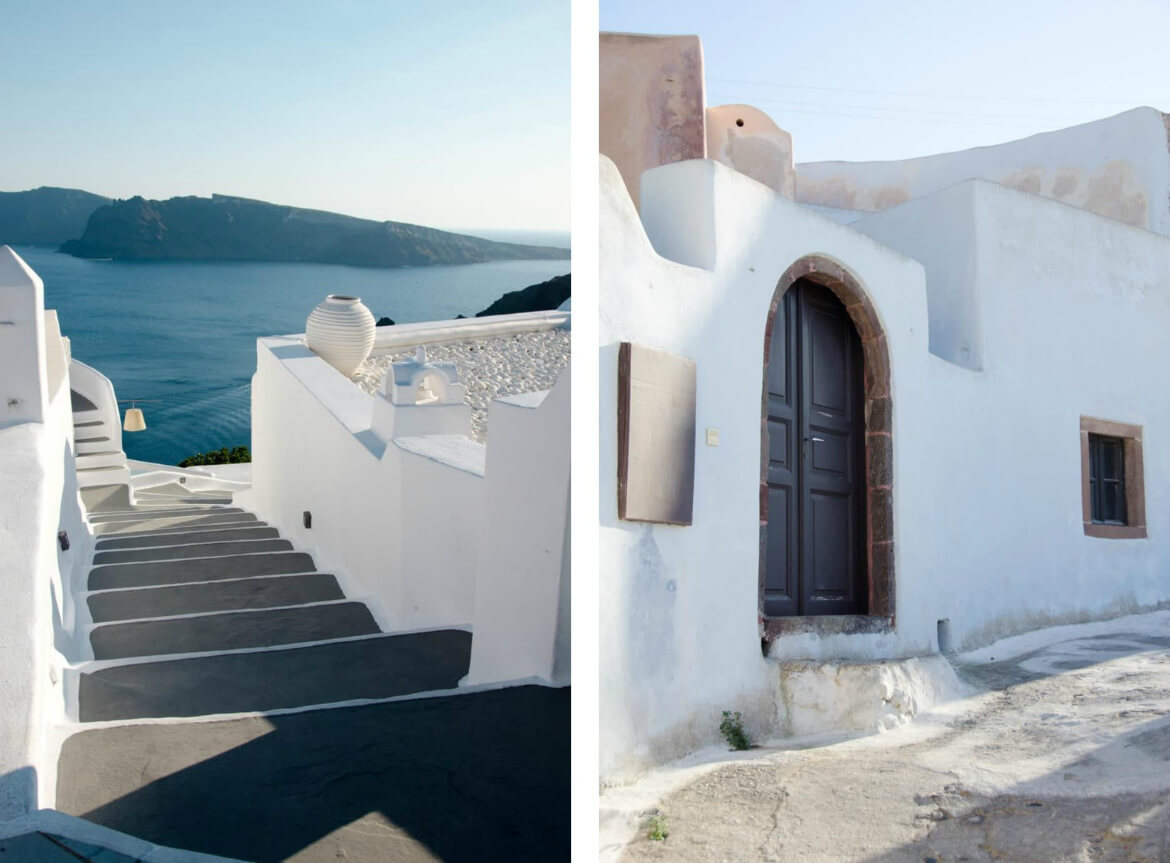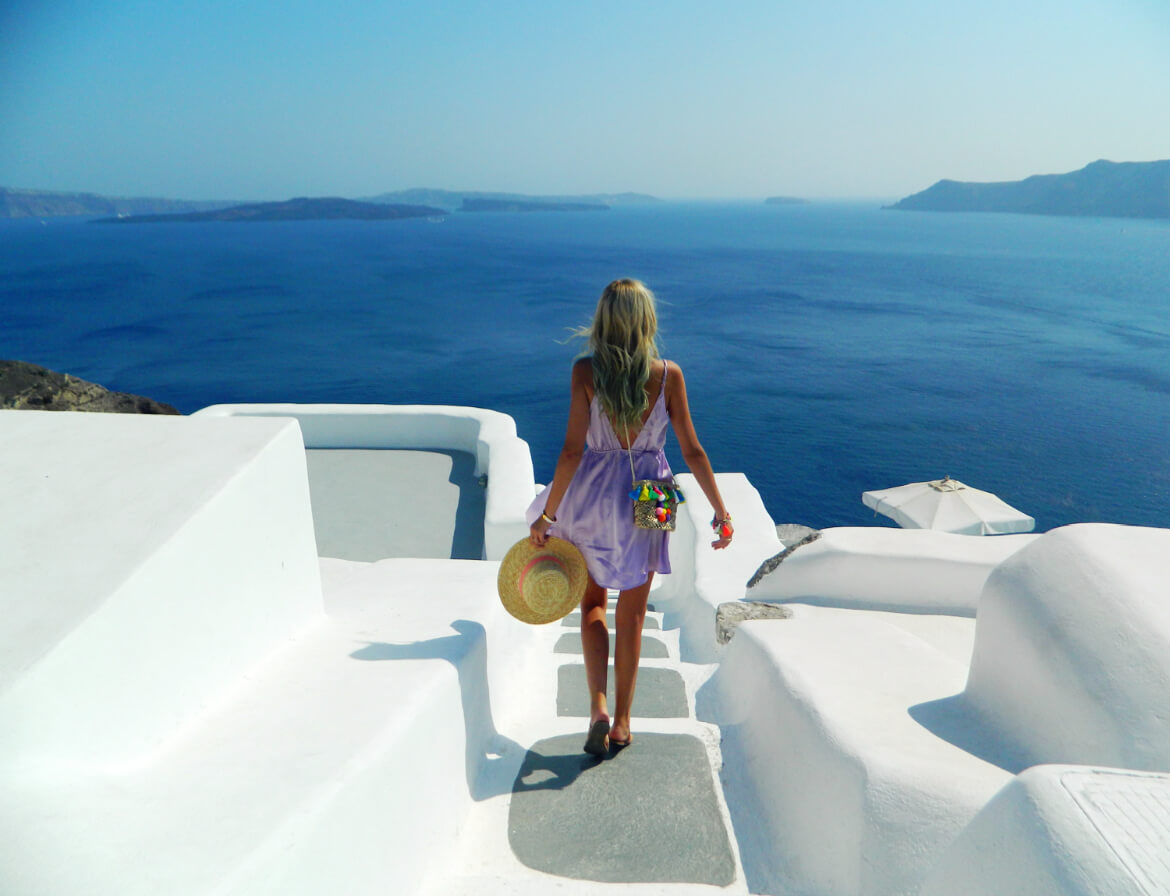 As for where to stay: Oia. Not because I stayed there, but Oia is the most iconic village of the island –and the real reason why people visit Santorini.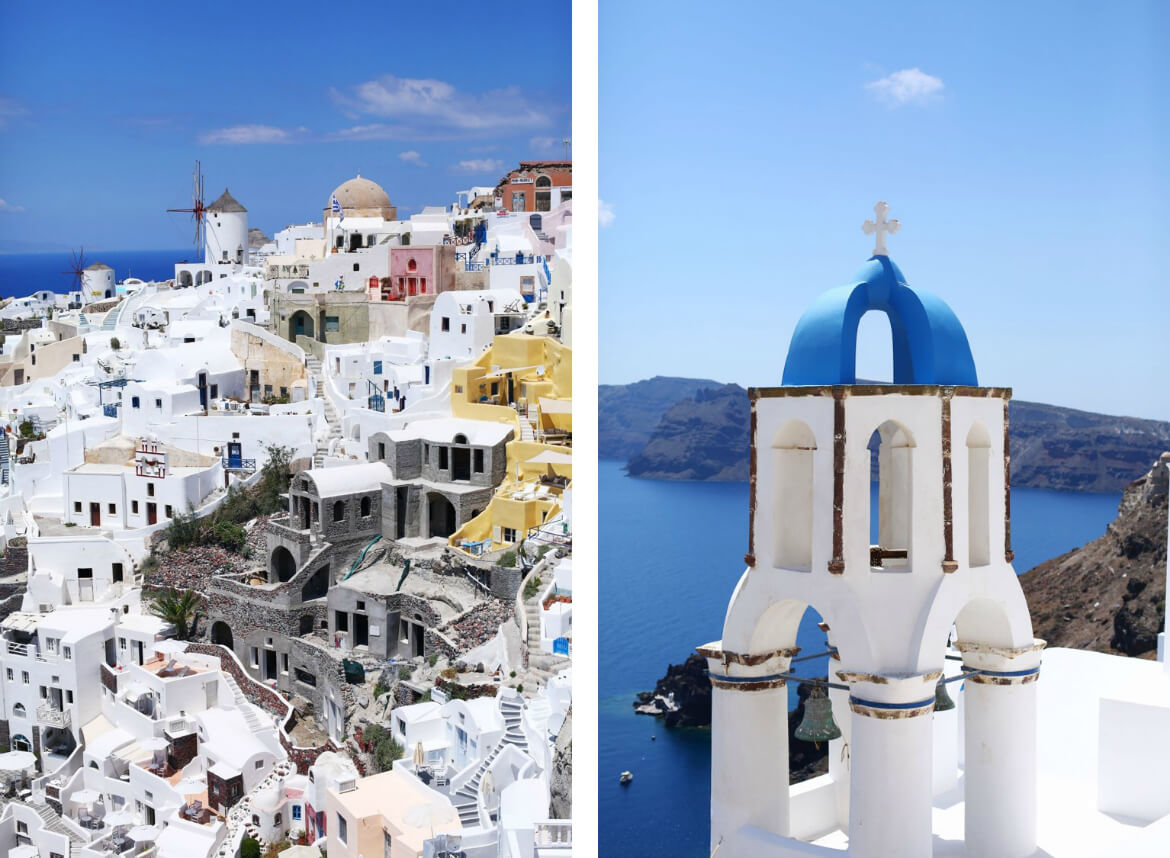 Oia is this gorgeous little town that you must have seen in picture perfect photographs.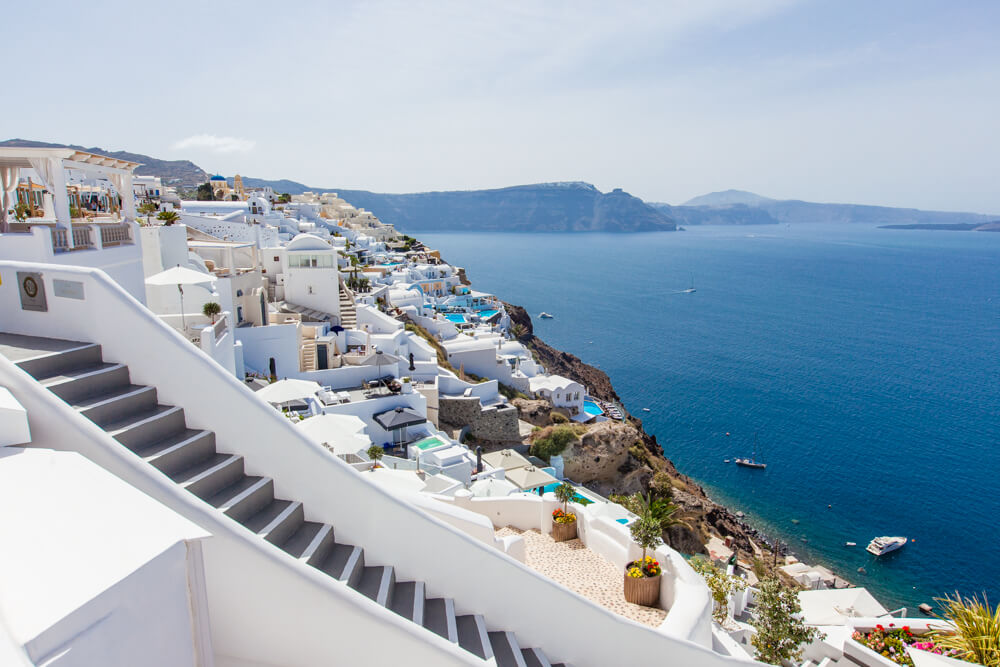 In honesty, I didn't actually make it out of Oia during my whole stay in the island.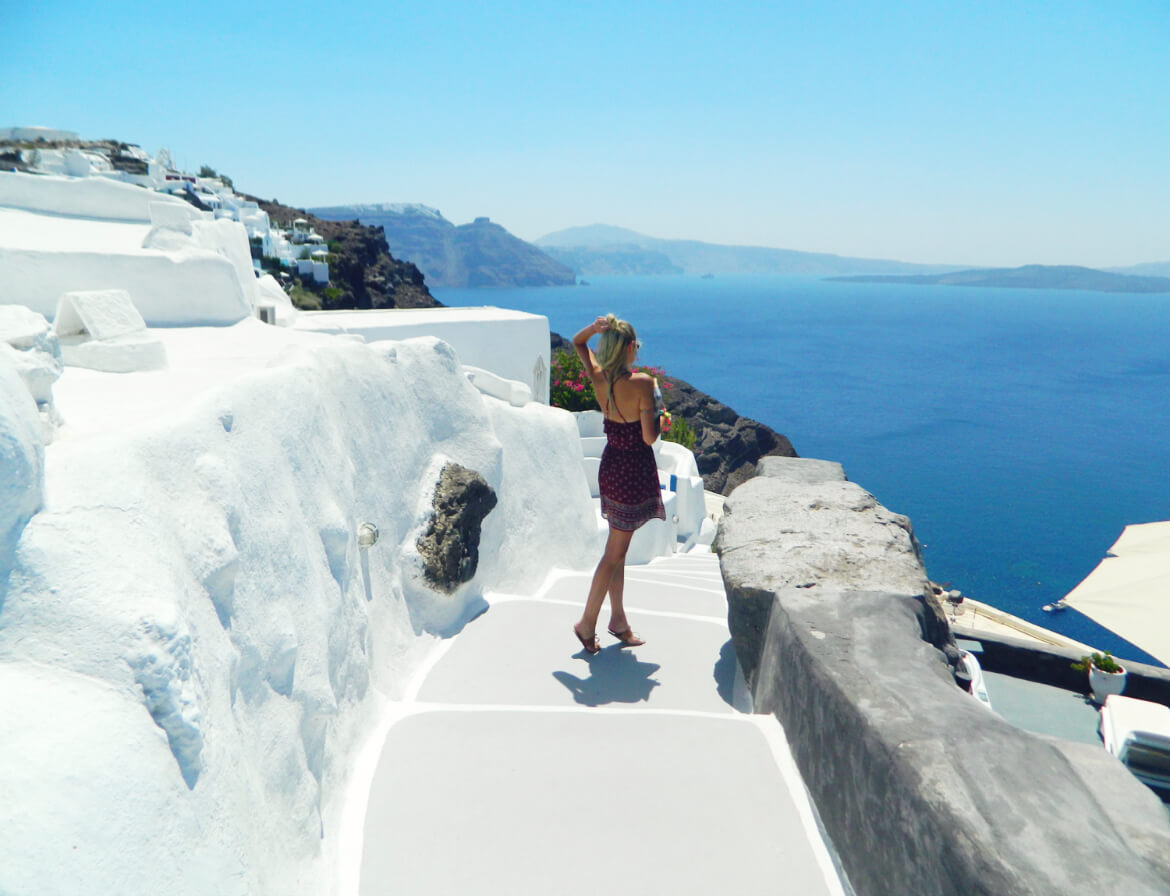 The whites, the blues, the cliffs, the caldera! It's almost too much.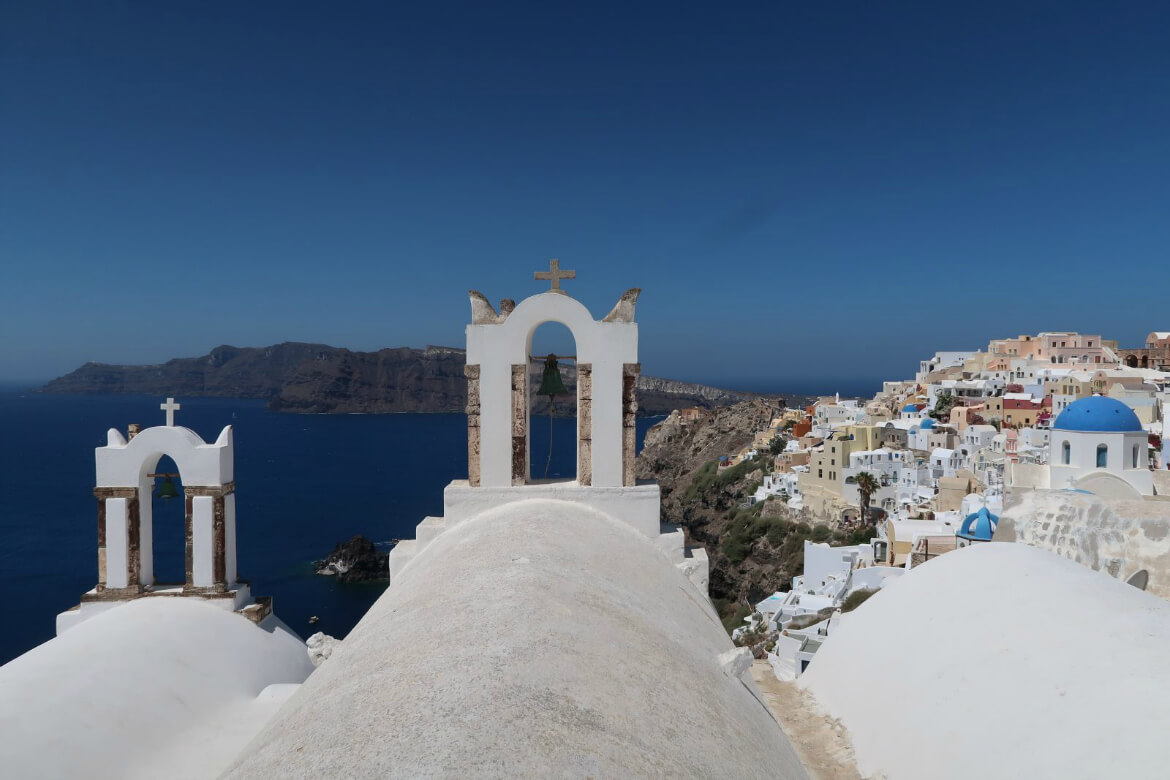 Everywhere you go in Oia looks like a calendar shot.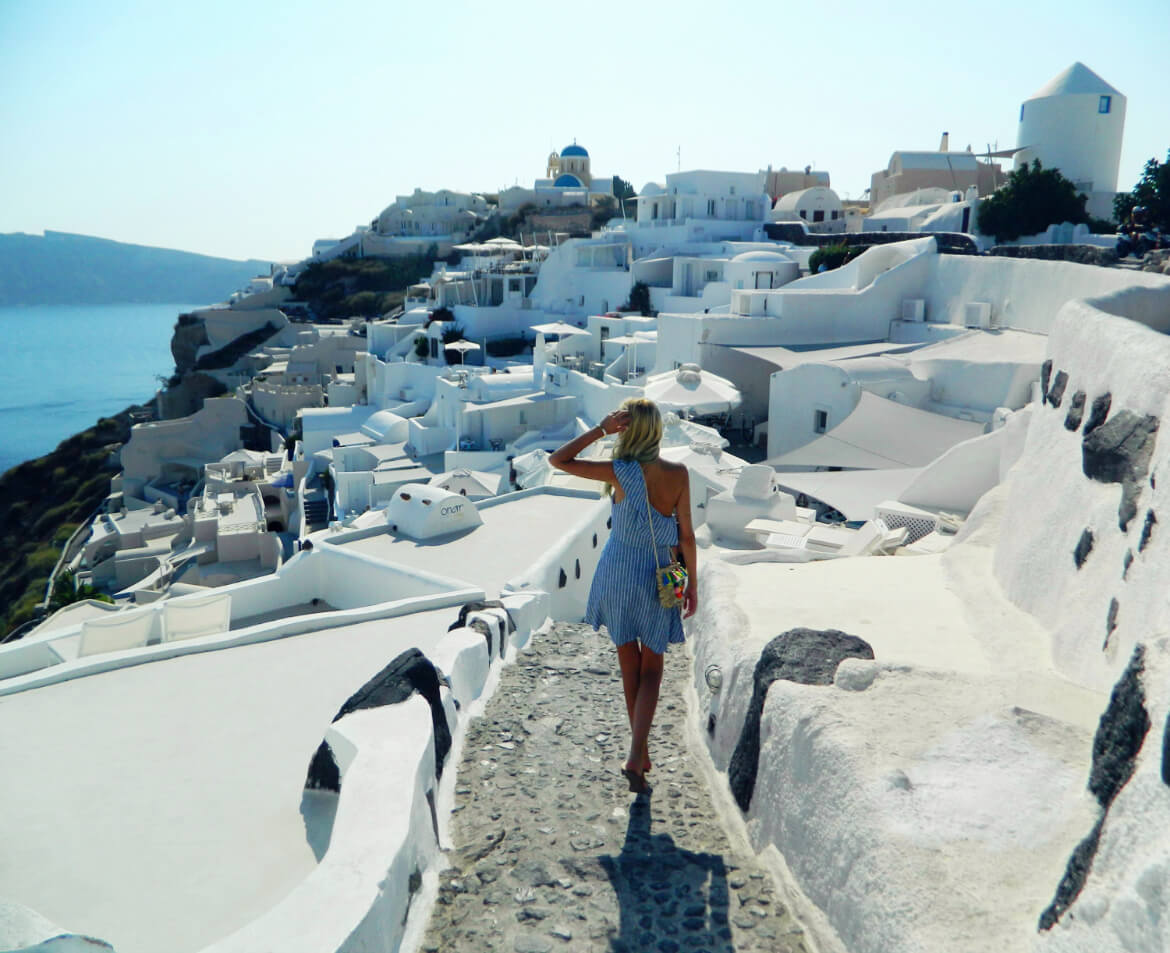 I spent my days relaxing and enjoying the sunshine or roaming around taking pictures.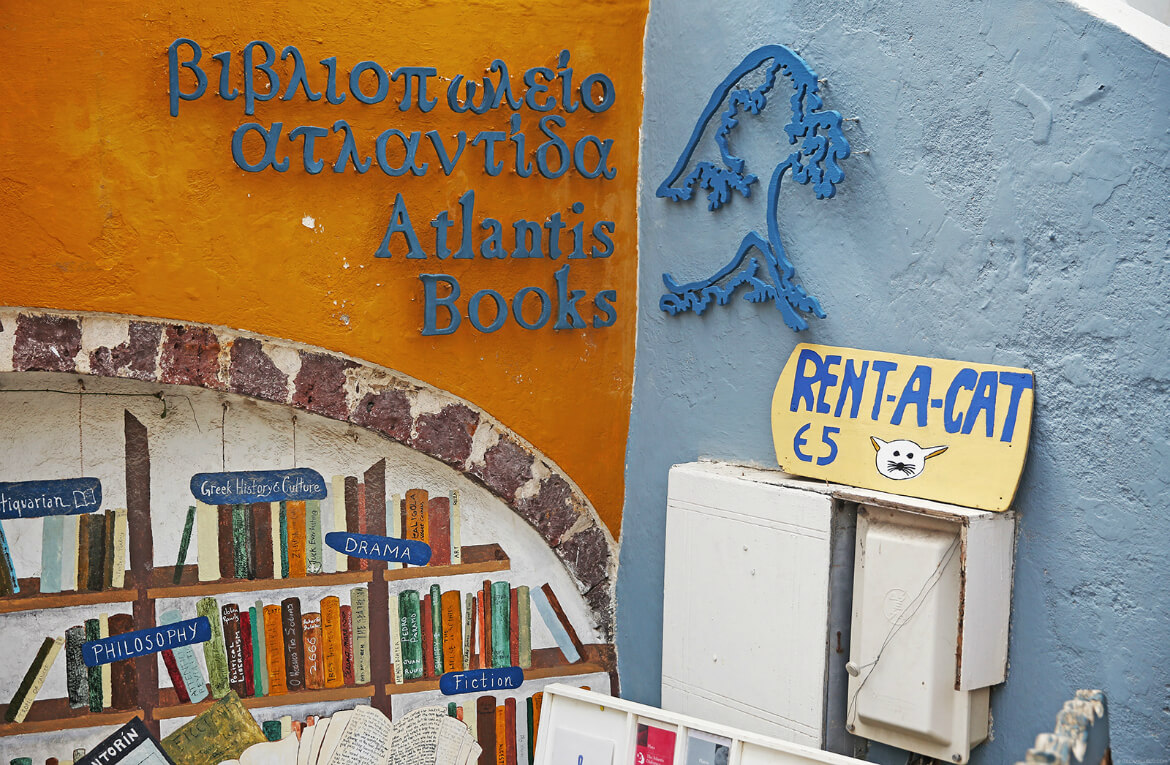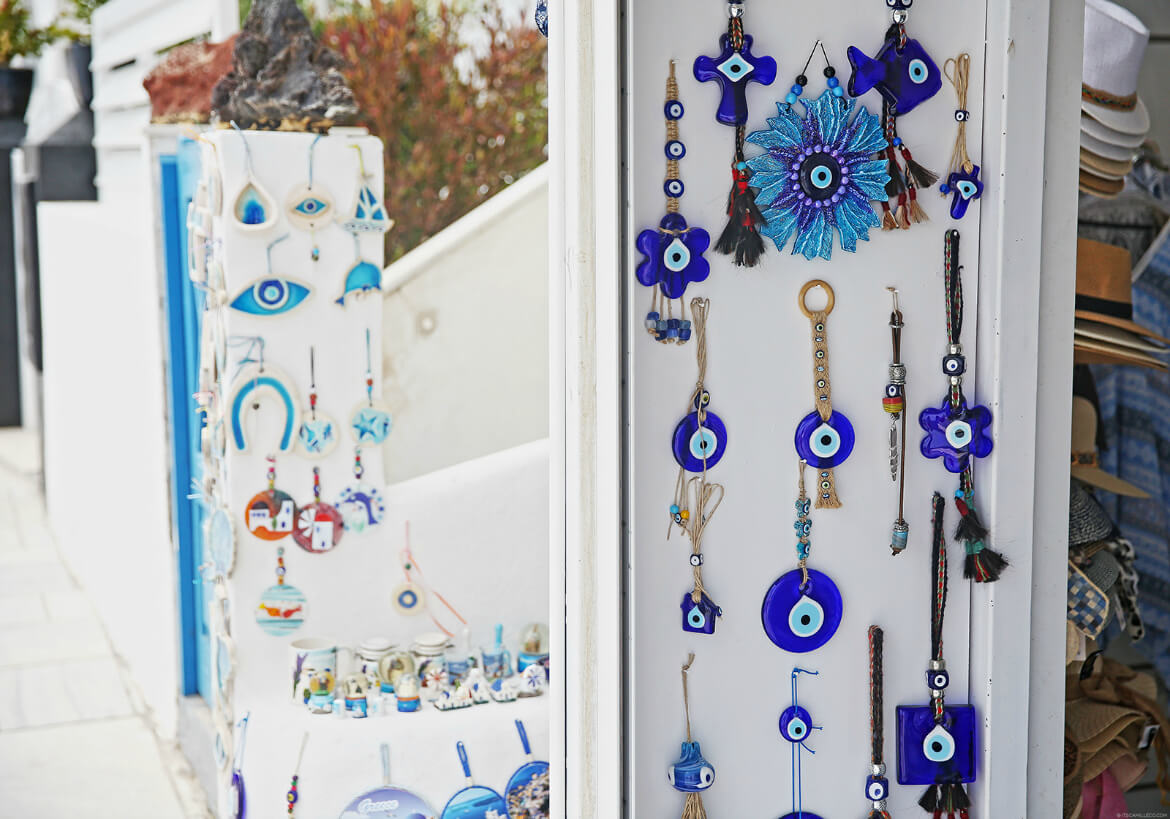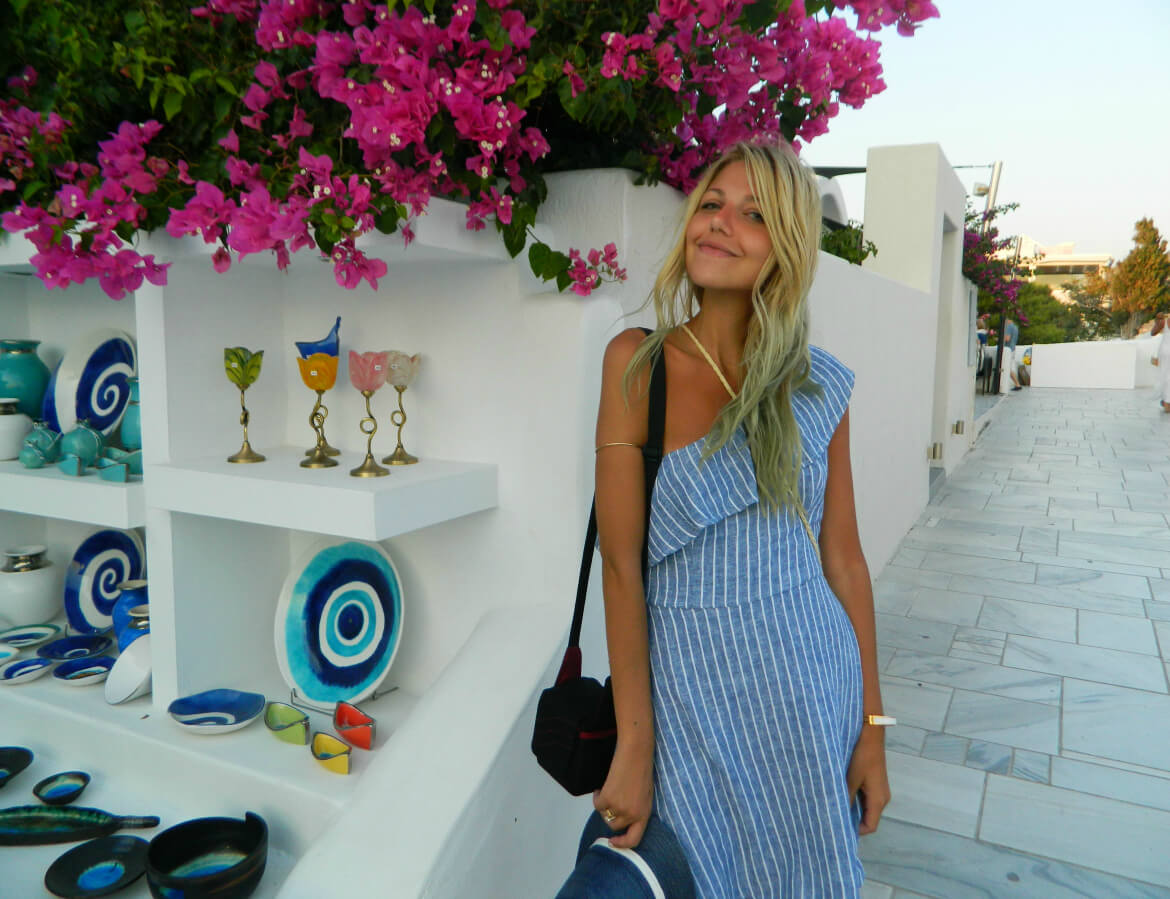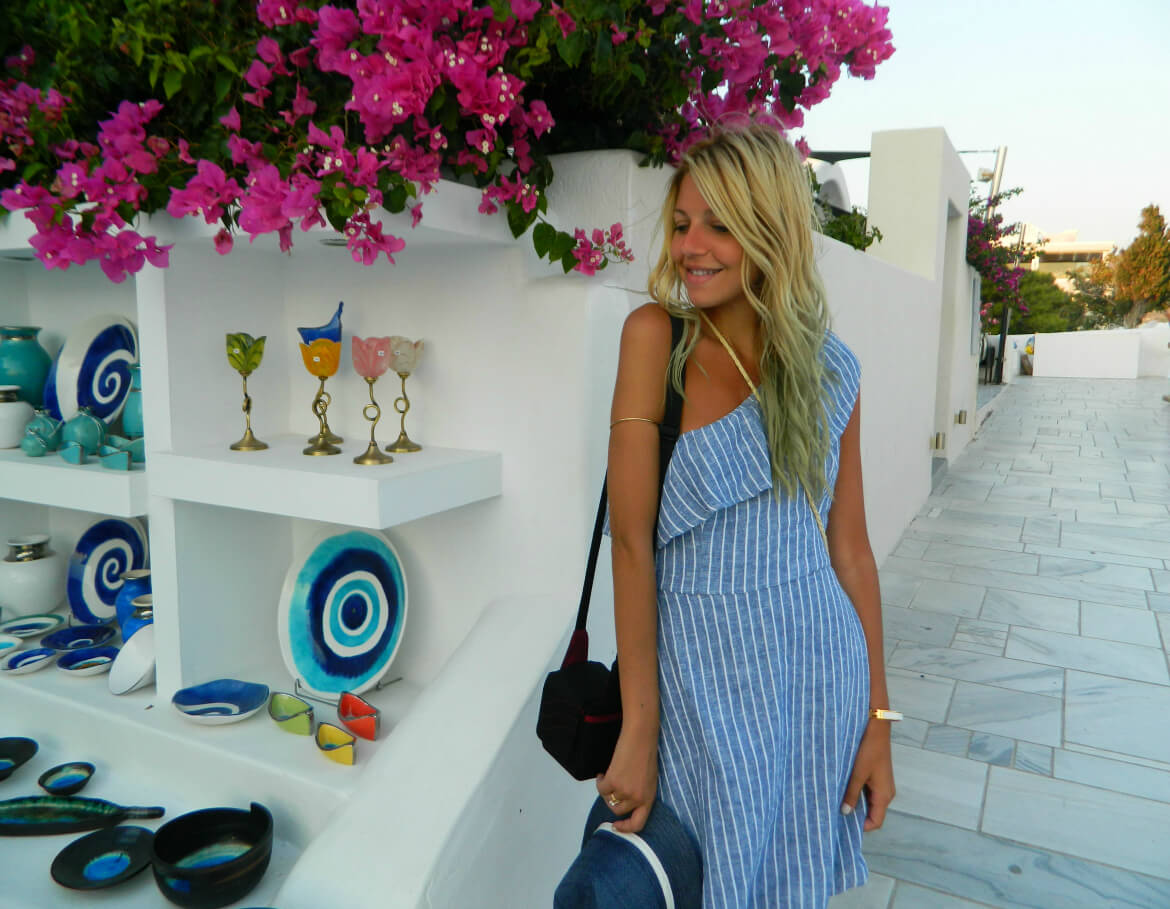 Basically, my day pretty much consisted of walking around Oia and eating Greek salads.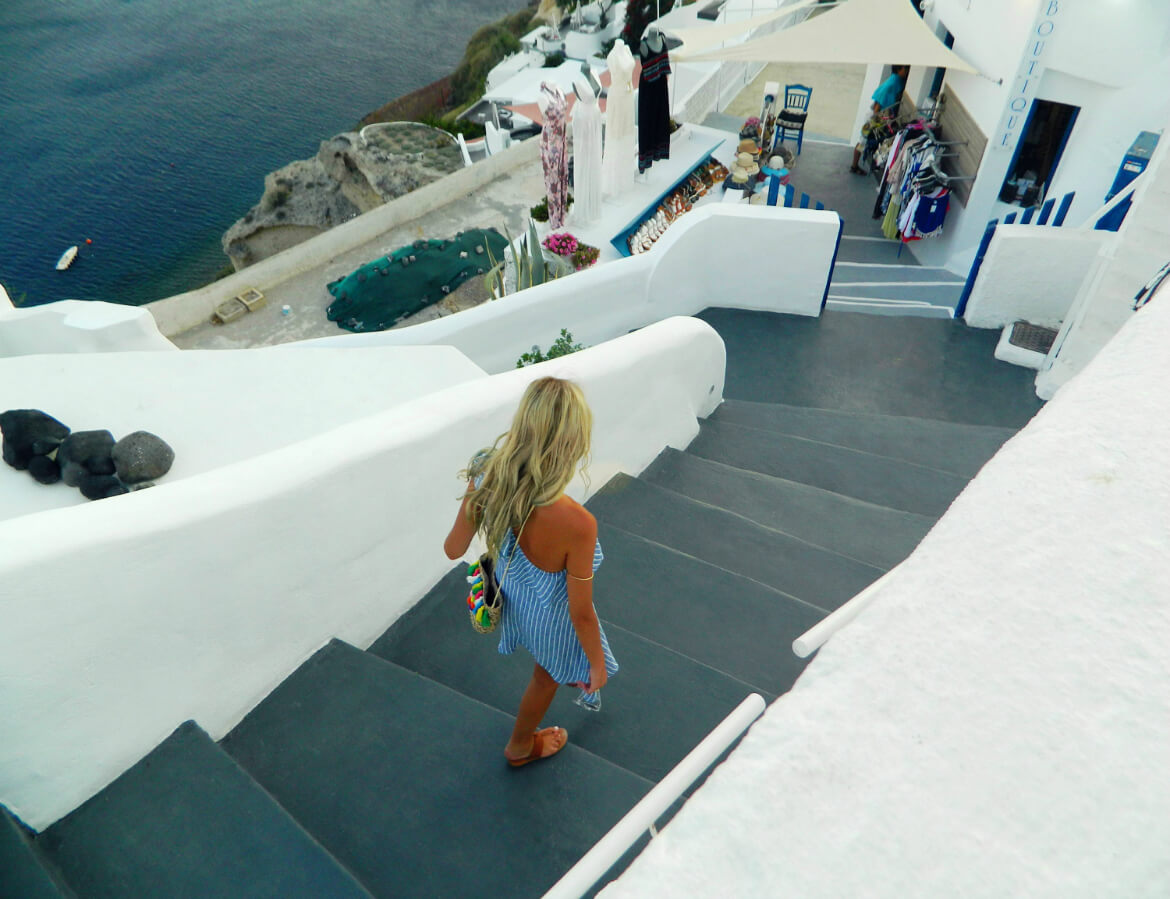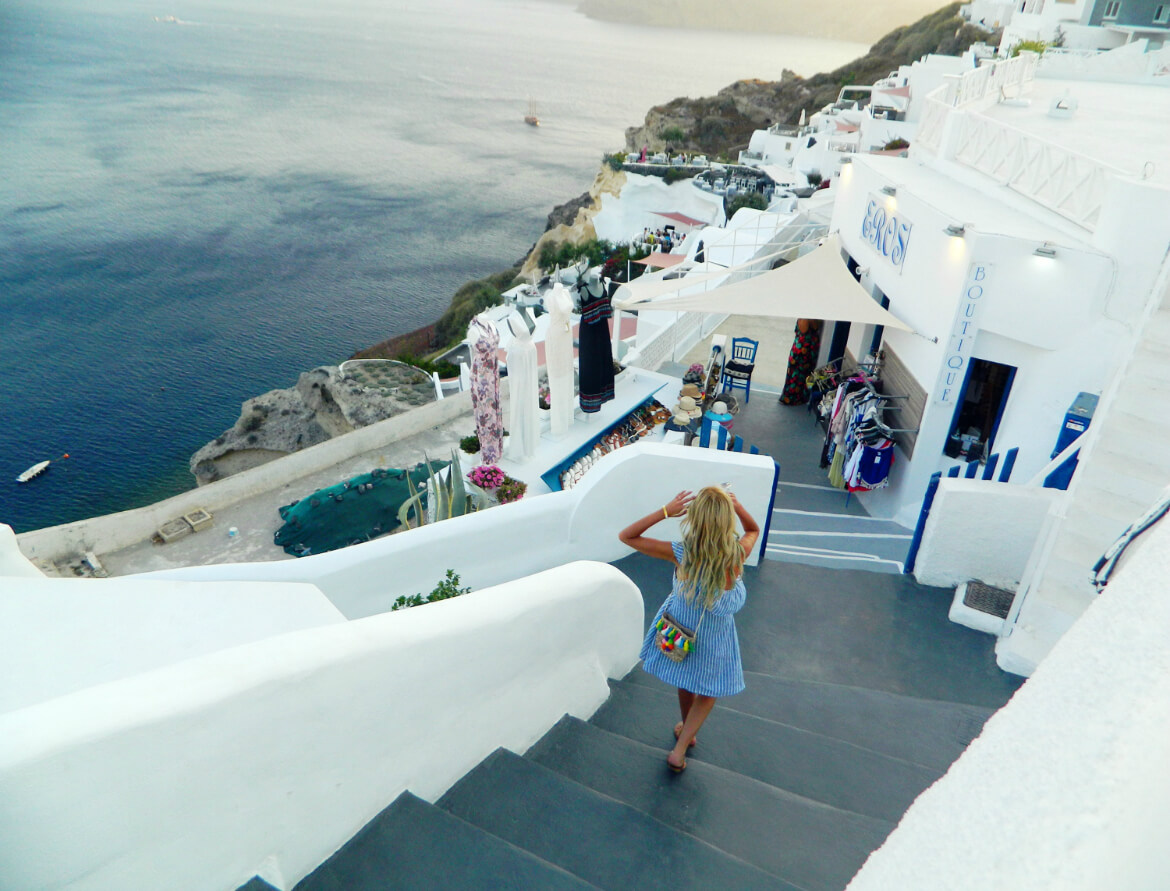 You cannot walk 20 steps without having your camera at the ready for those obligatory #nofilterneeded shots.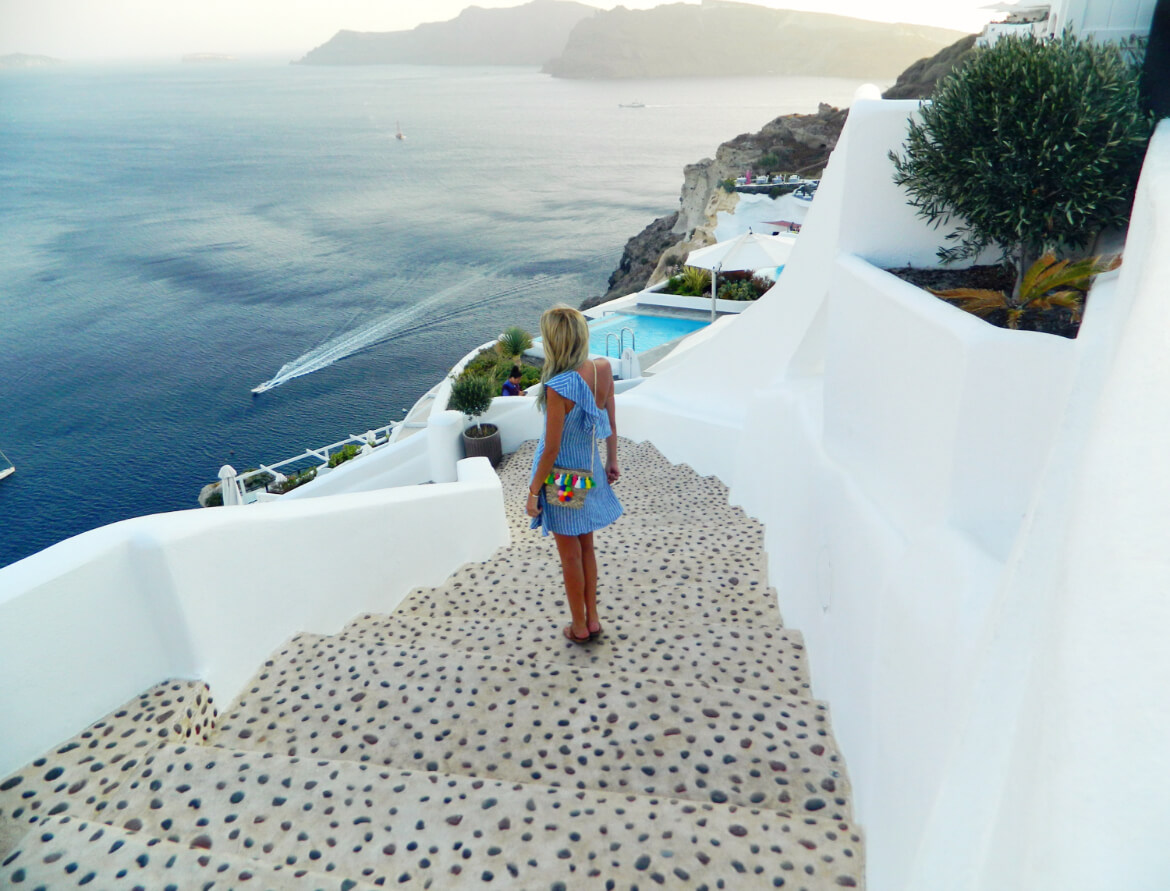 Everywhere you turn is a photo-worthy moment.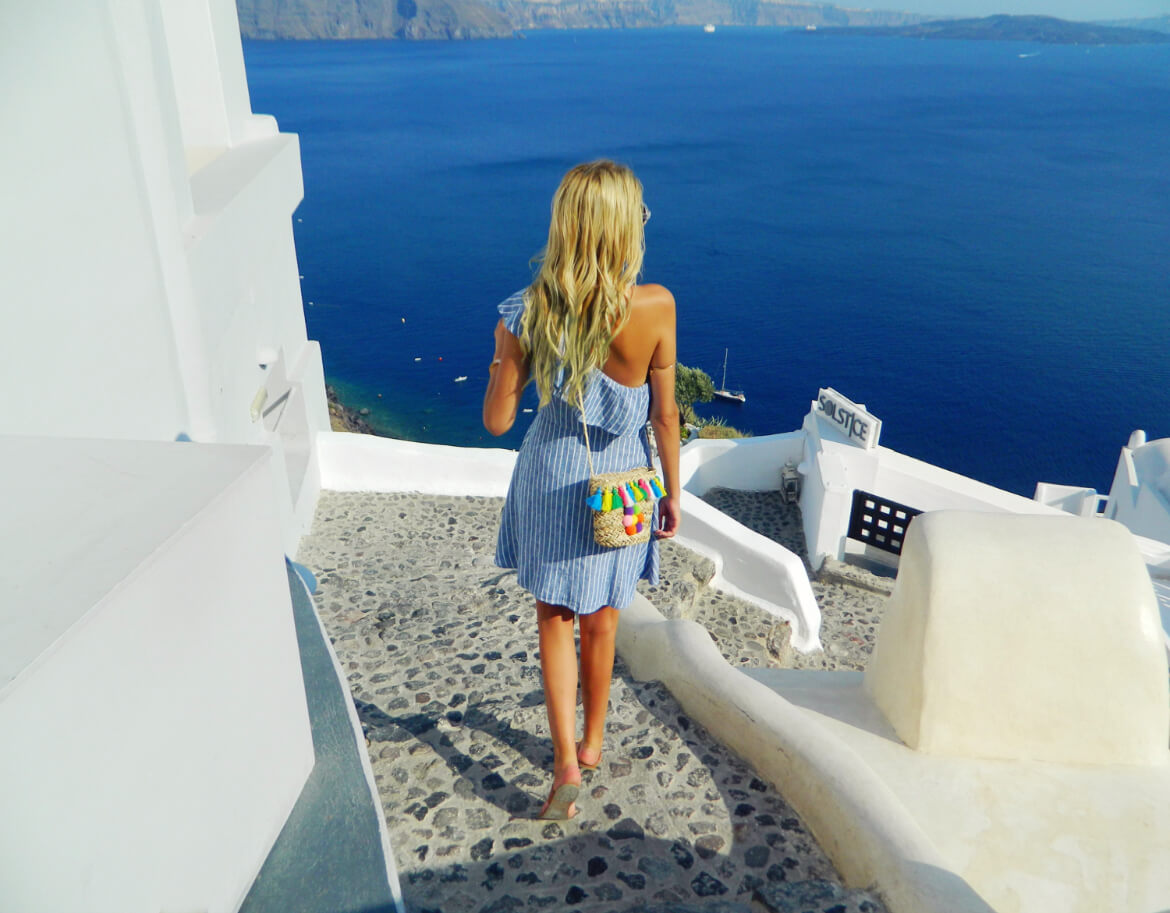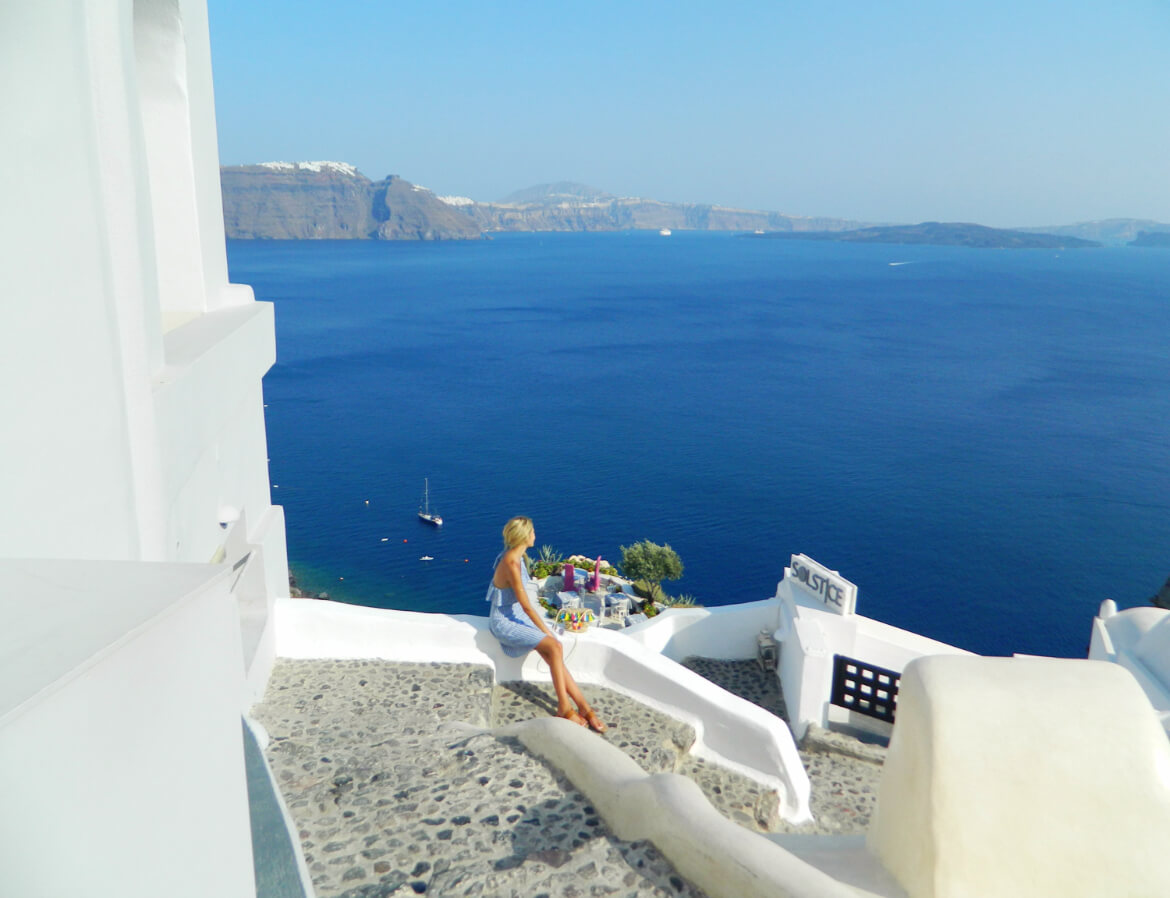 Every corner is a new site, whether it's the sea winking through an alleyway, a bright white Church silhouetted by the sunshine or a cluster of pastel colored turrets, caves and buildings.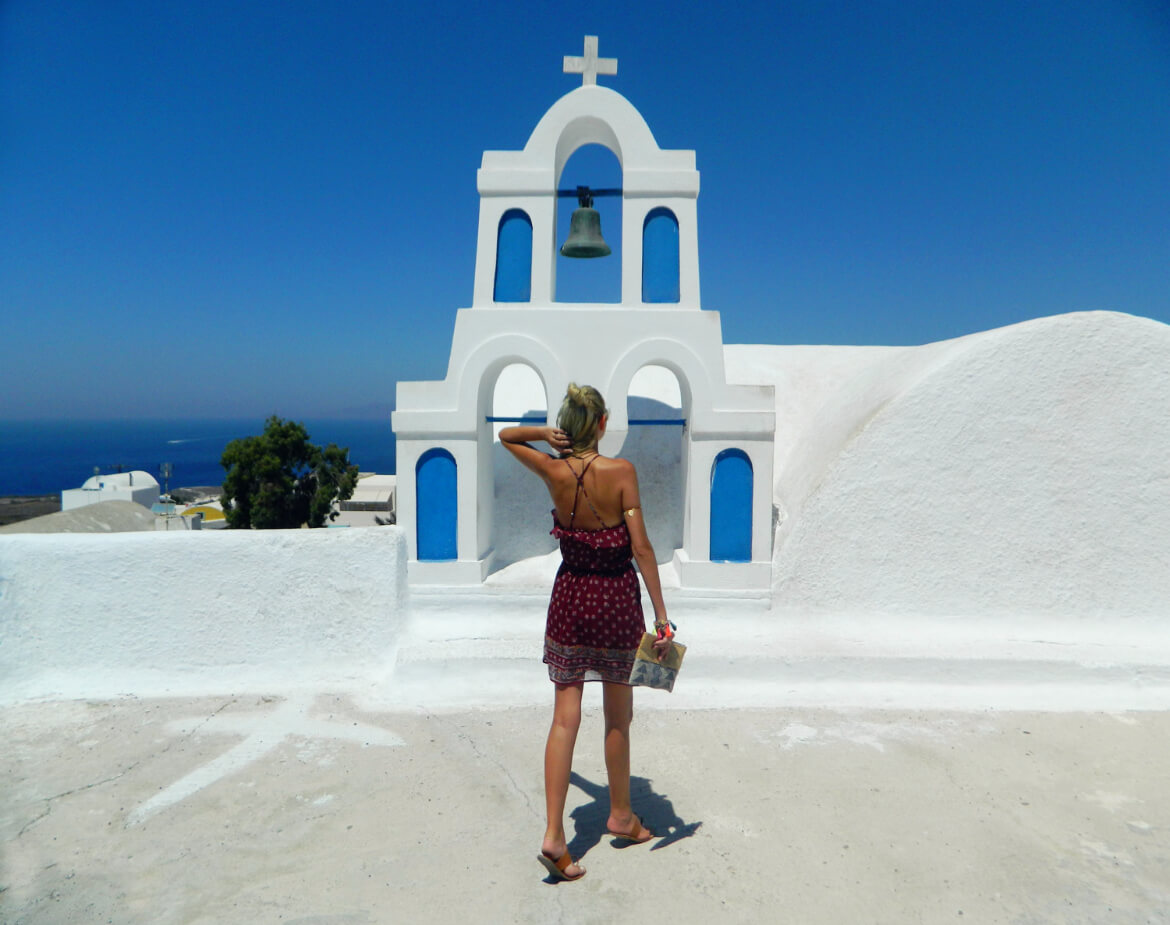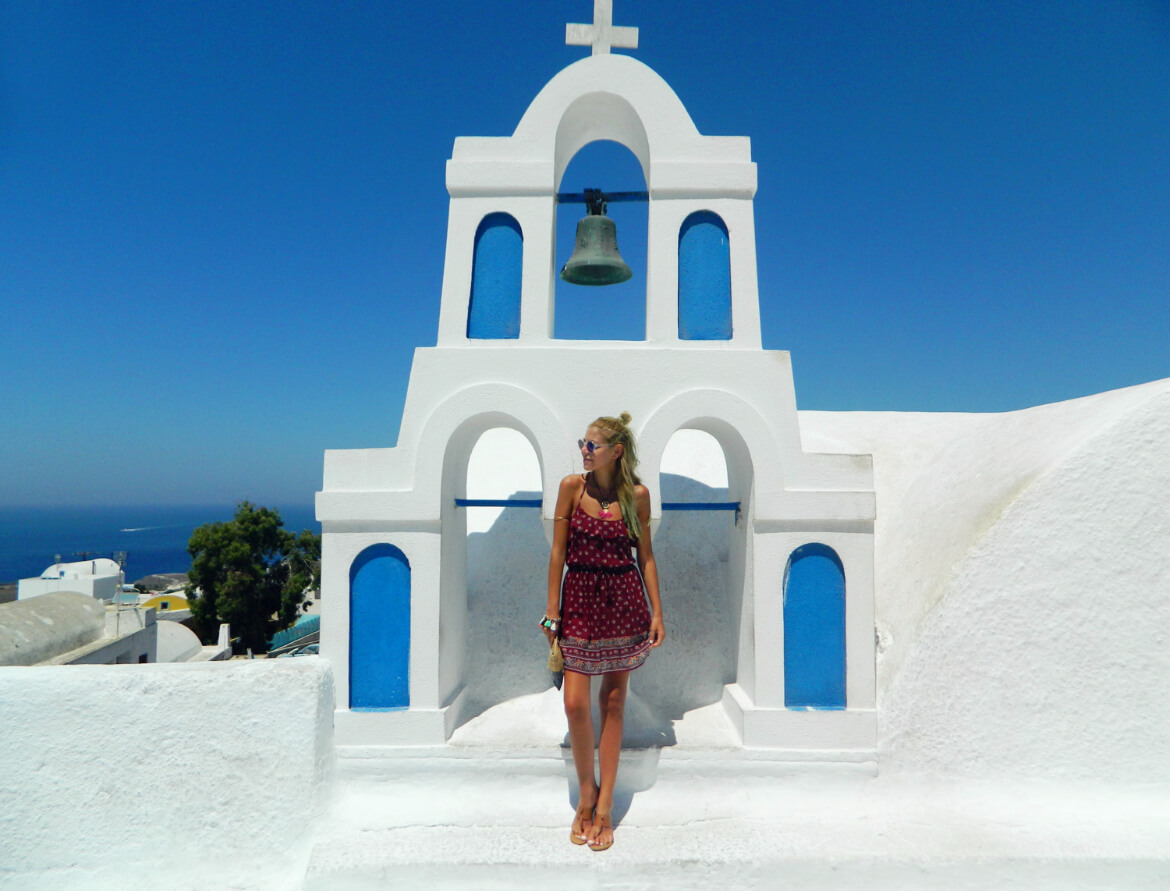 Taking photos with the postcard view of Santorini was a necessity.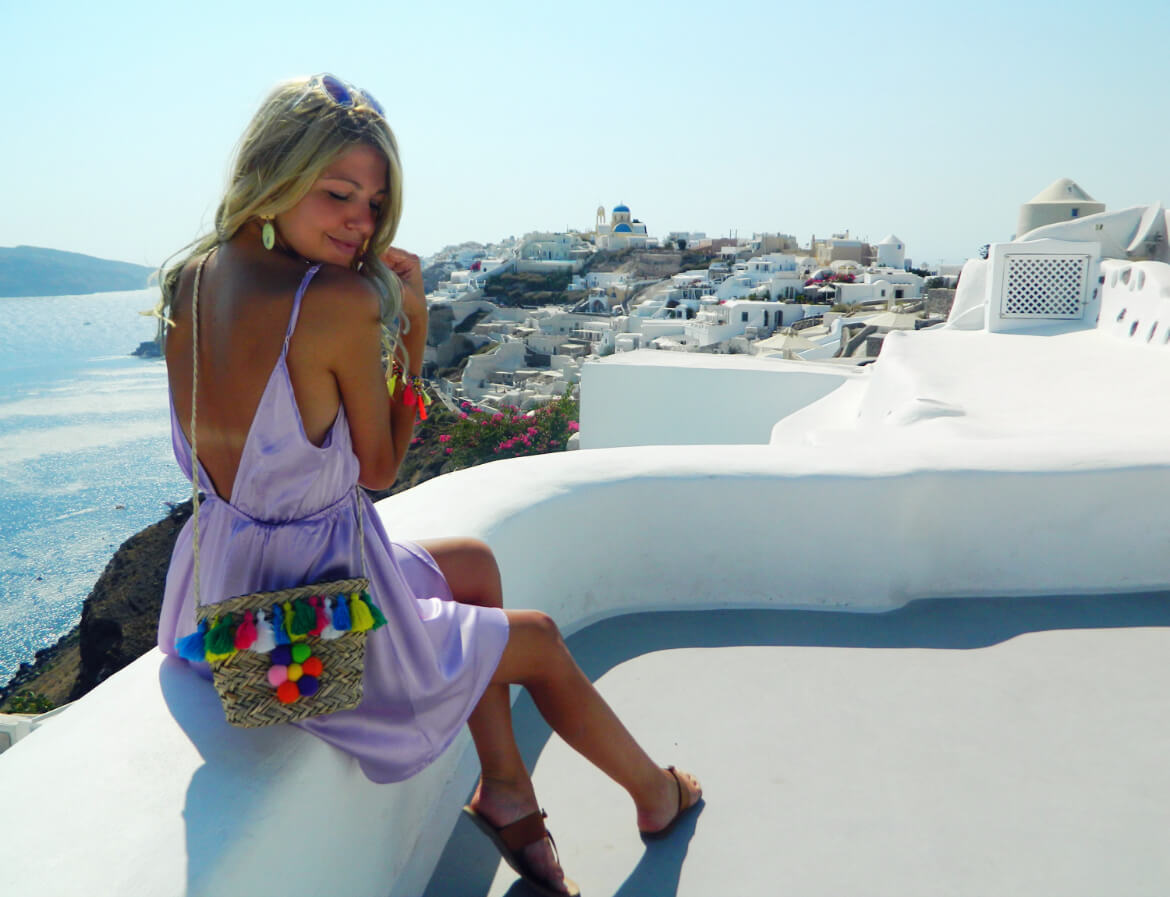 That view. Right?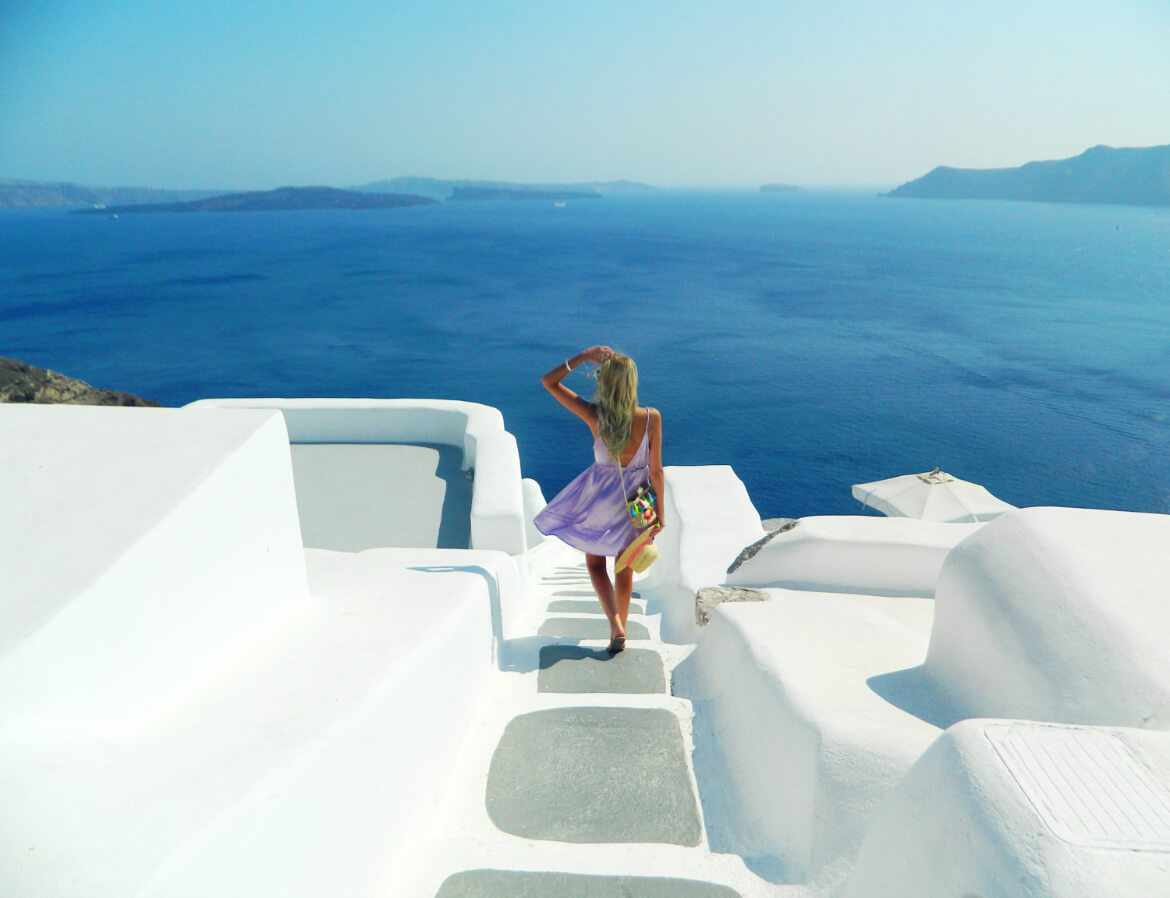 Apart from its rugged beauty and stunning sea view, Santorini is known for its exquisite, traditional cuisine. Throughout our time in Oia, we had one delicious meal after the other.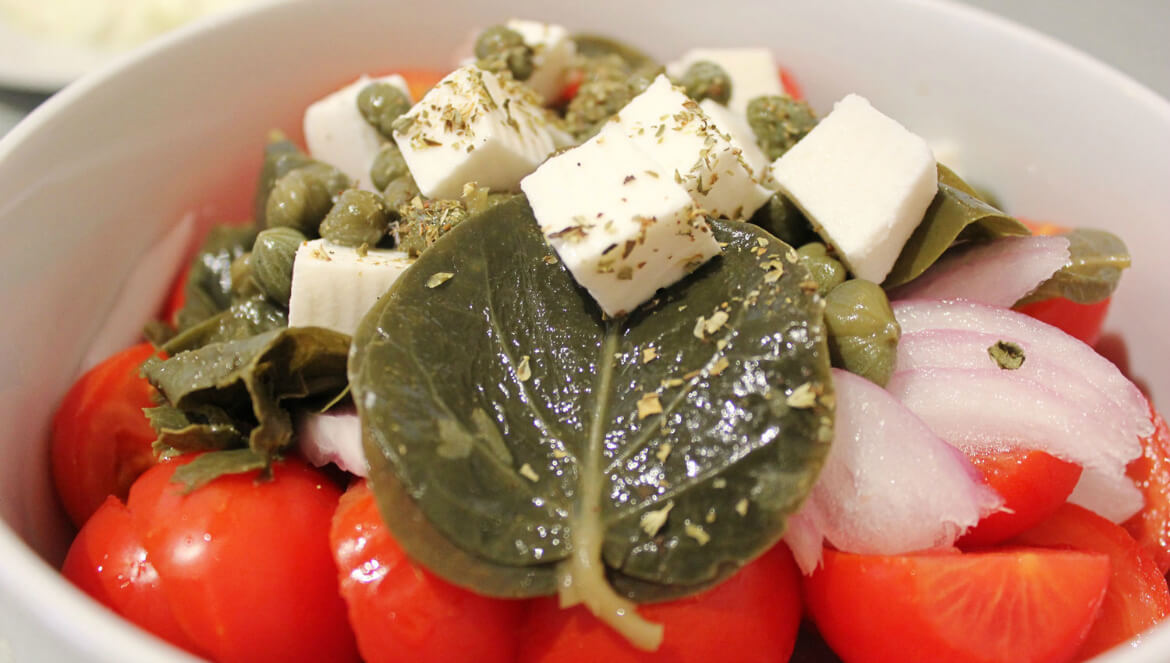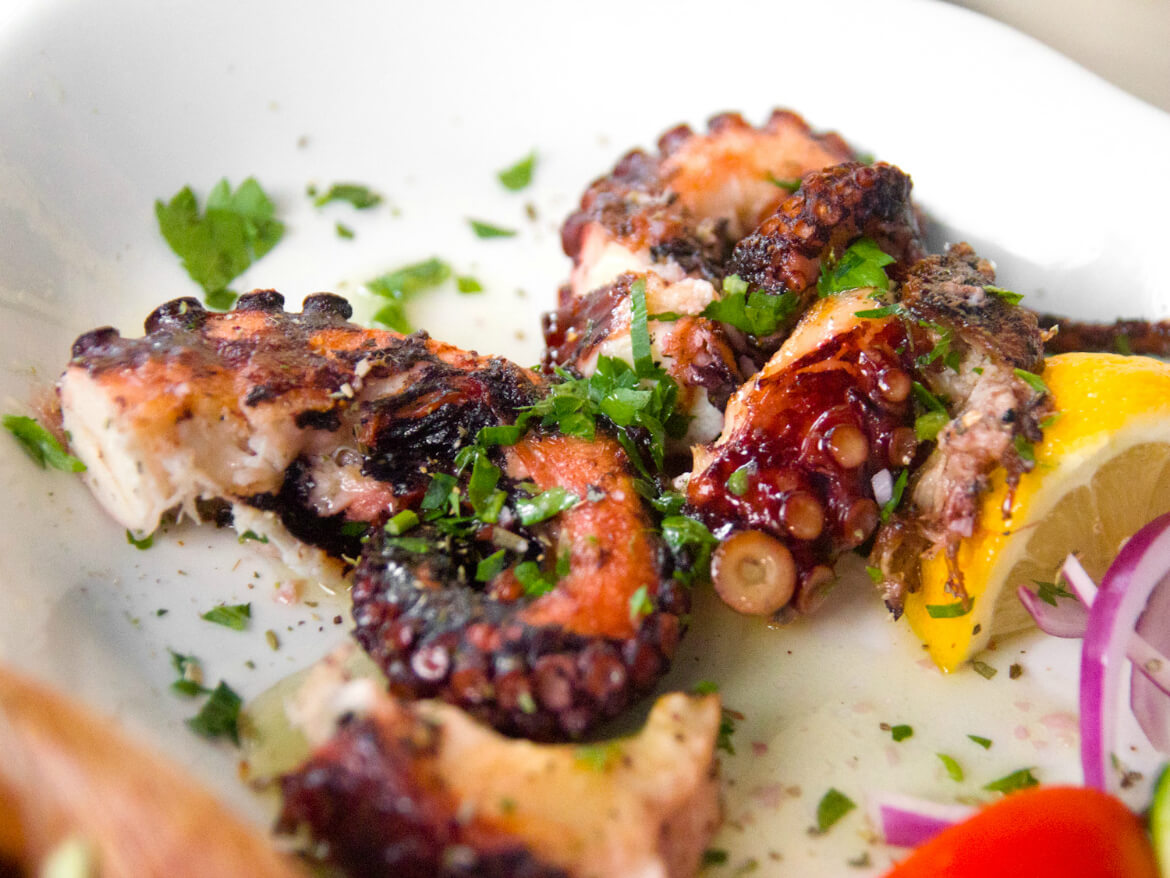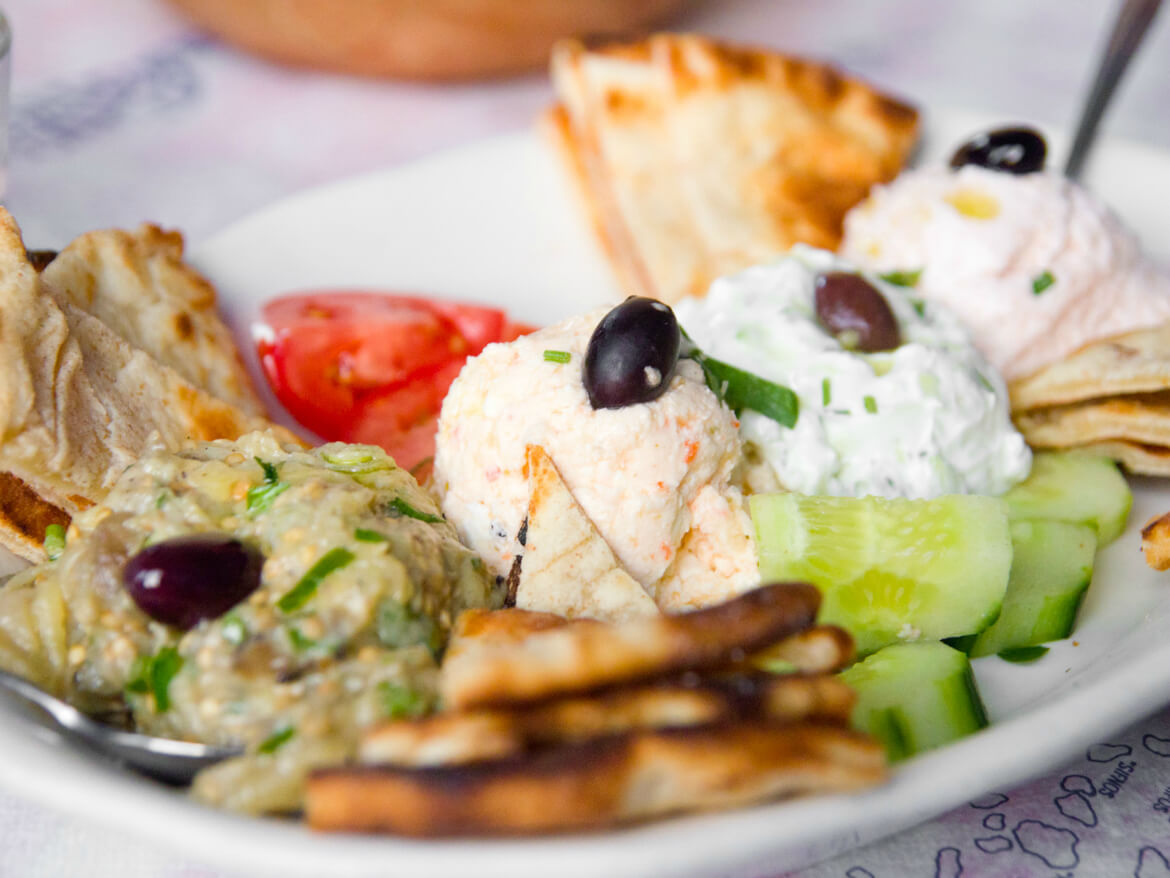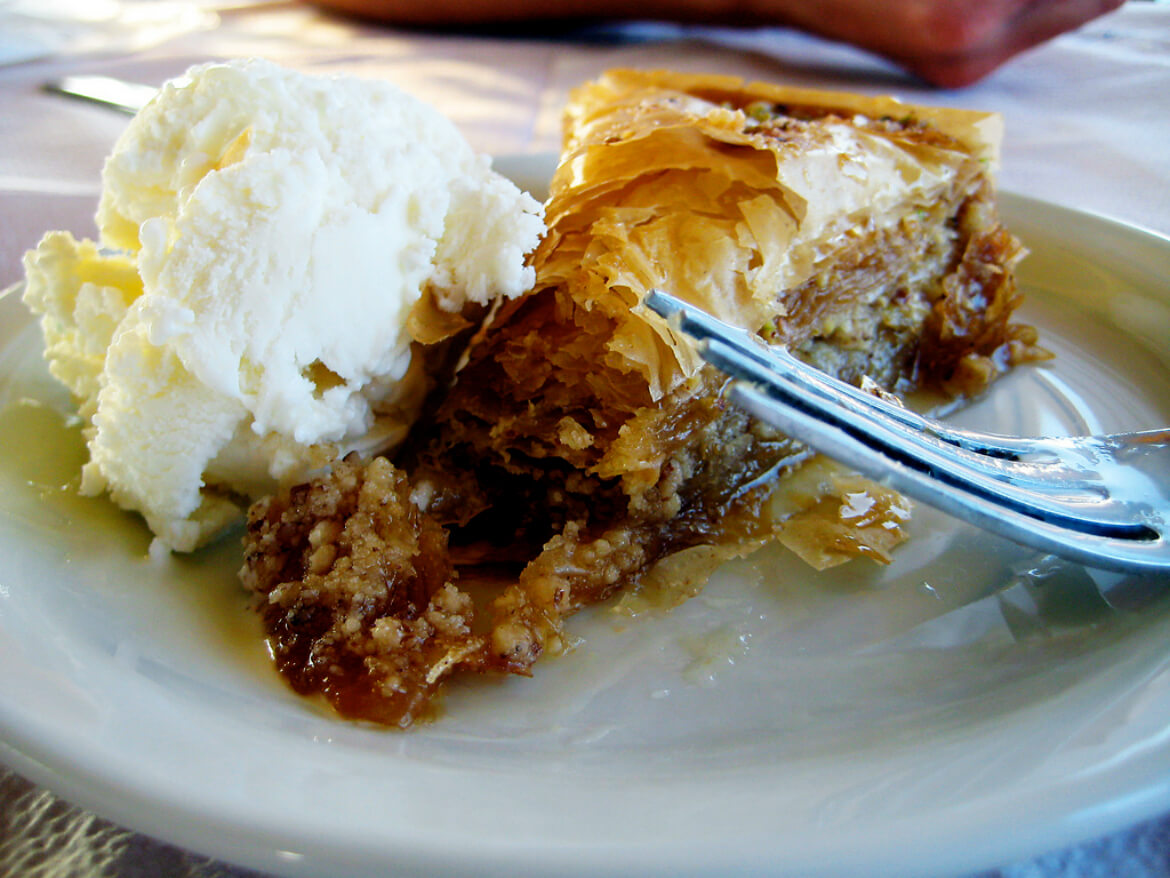 Ps. You can fly or take a ferry to Santorini. I took a flight from Athens on Aegean Airlines.
Have you visited Santorini?
What awesome, amazing things to-do am I missing or need to do the next time?
Leave me your thoughts below.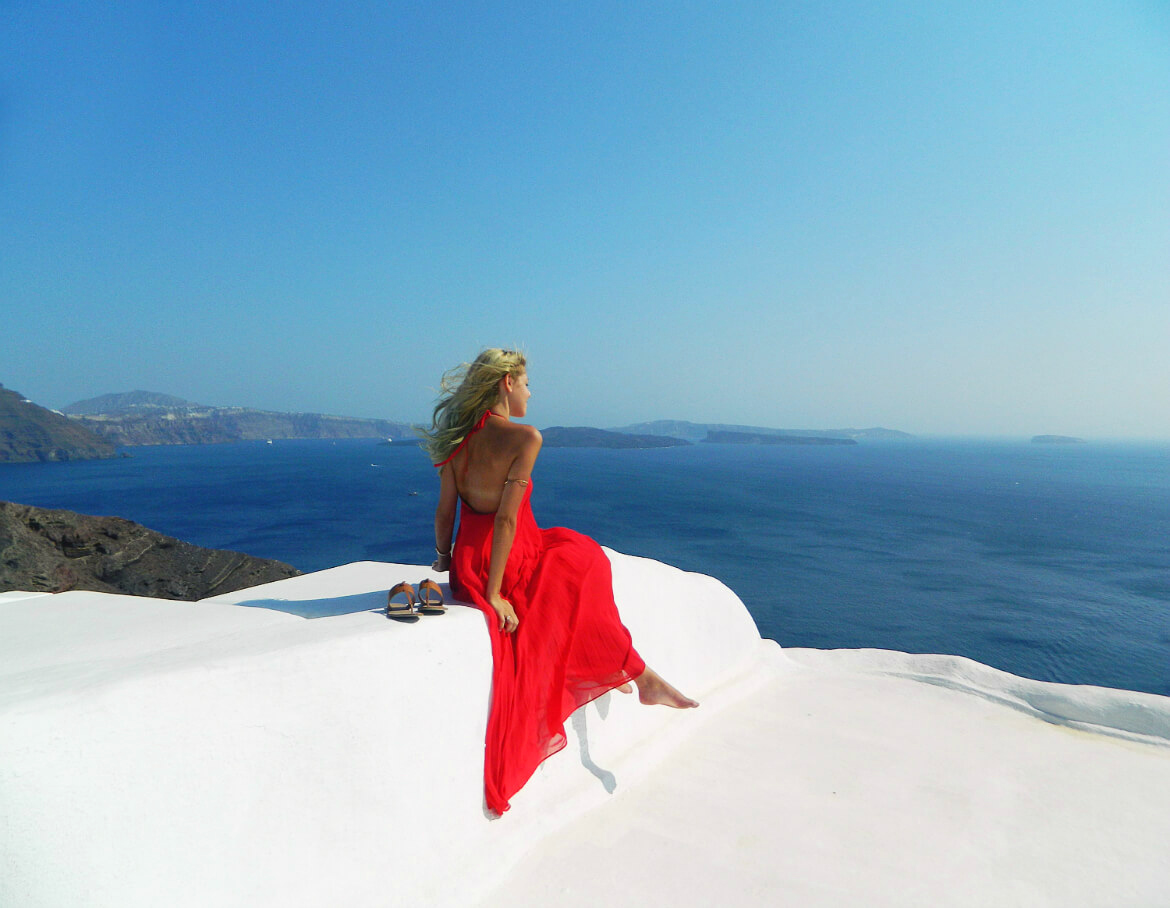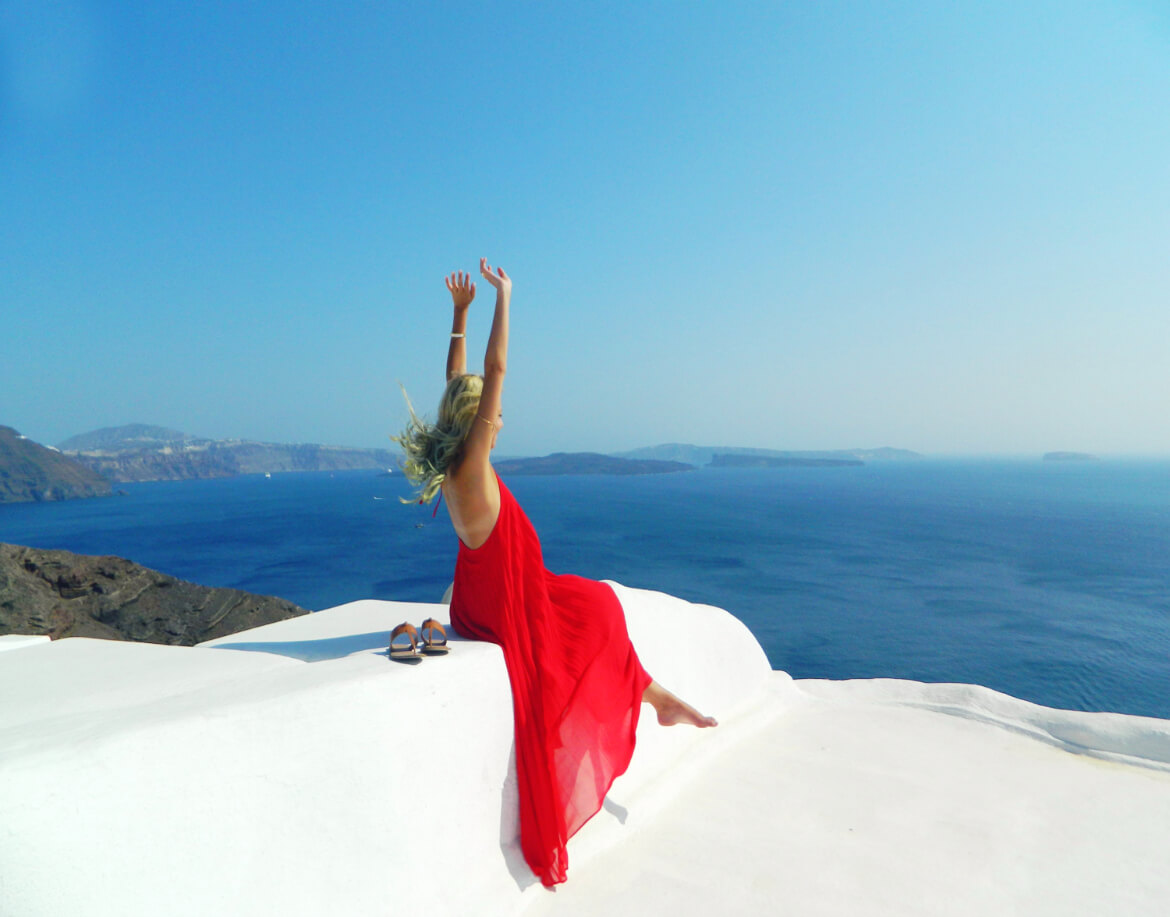 Until next time – xoxo💋