Eating outdoors combines two of my favorite things — food and nature.
As a true autumn lover I feel that this colorful season is ideal for eating outside.
A few Sundays back my dear friend Nadia and I decided to take advantage of the gorgeous weather with a delicious picnic eaten in a lovely al fresco setting.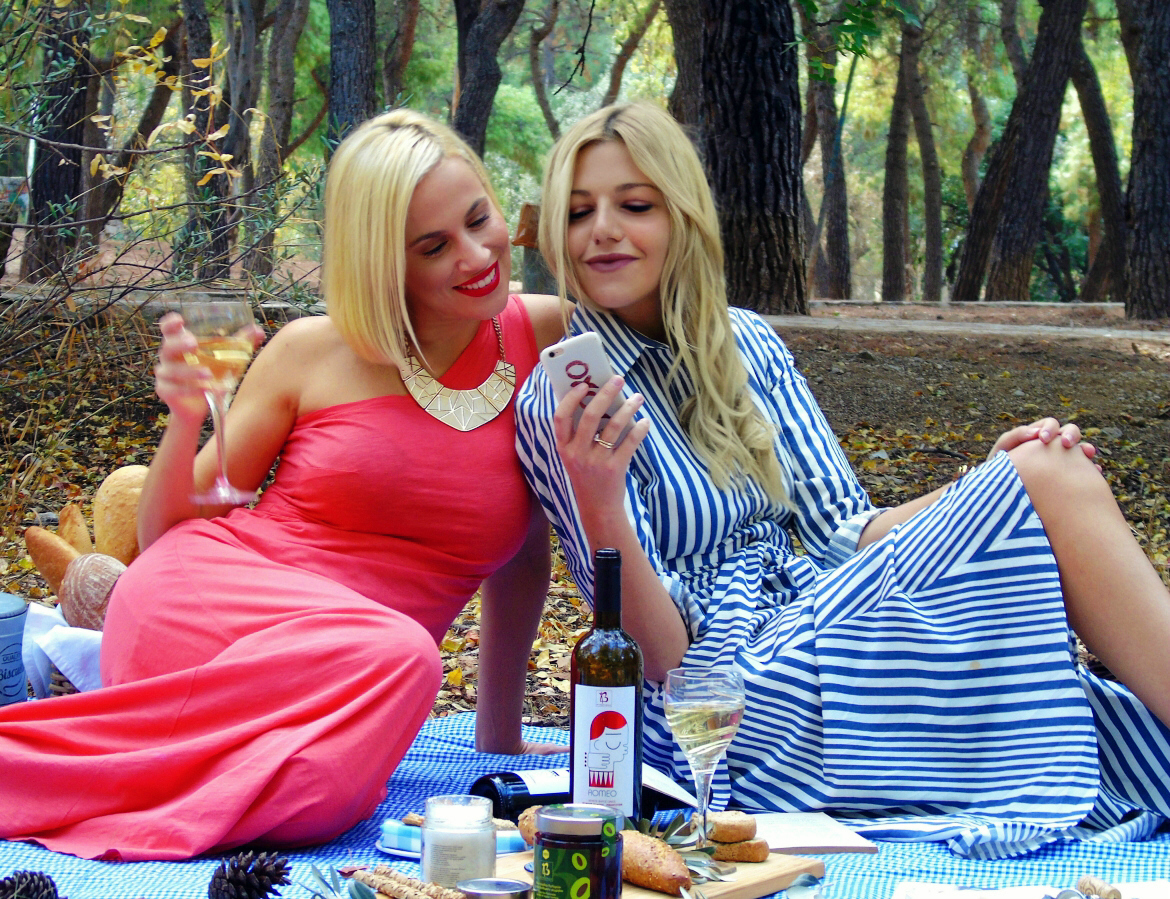 We grabbed a blanket, filled our picnic basket with B by Nadia Boule gourmet delicacies and congregated in a nearby park with three goals in mind: To eat, to drink and to be merry.
Easy breezy!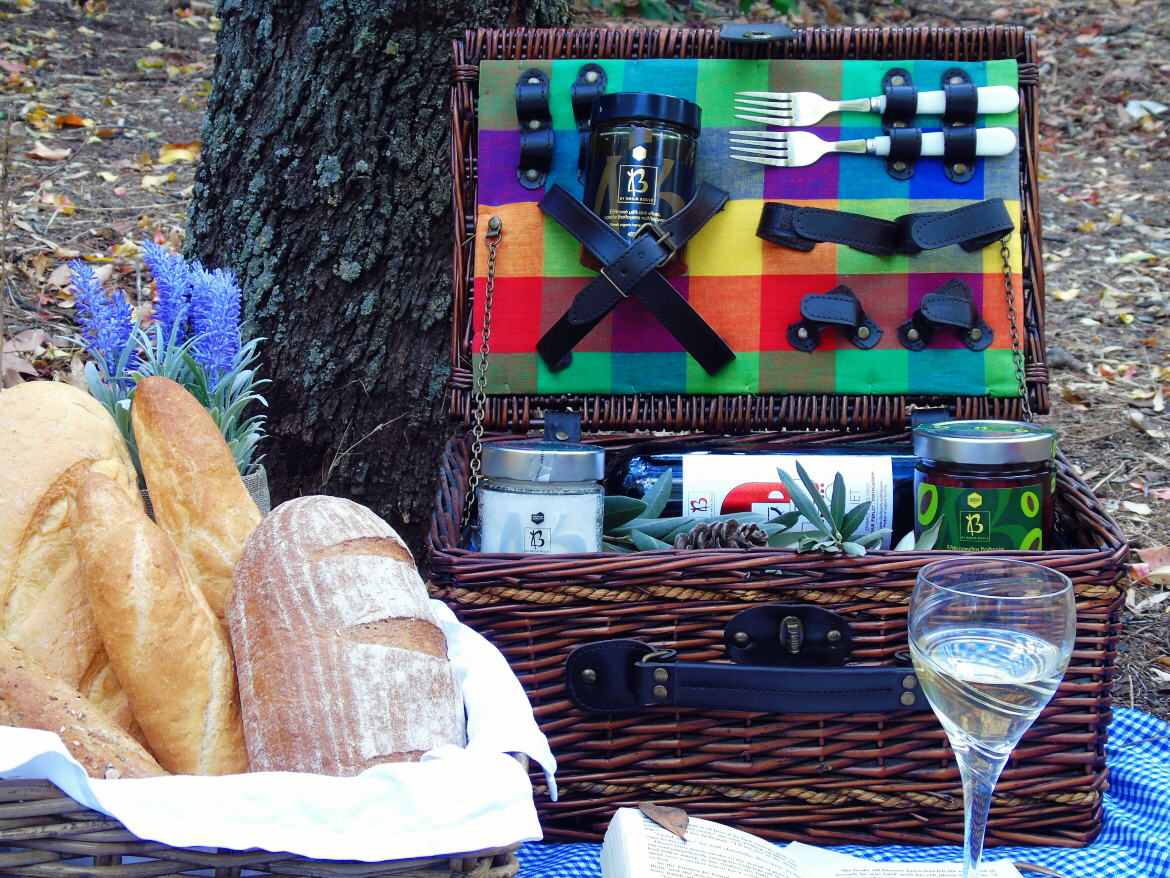 There are few things so pleasant in life as a picnic enjoyed in perfect comfort.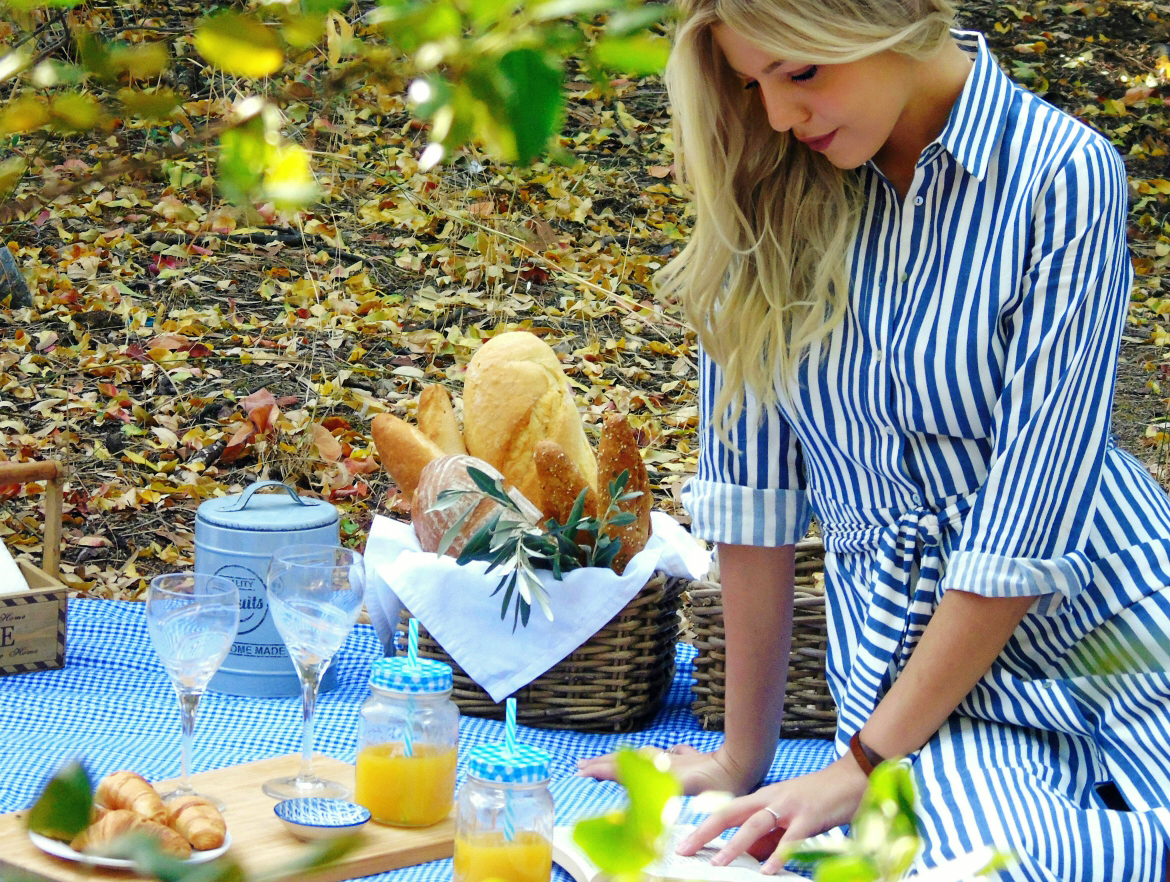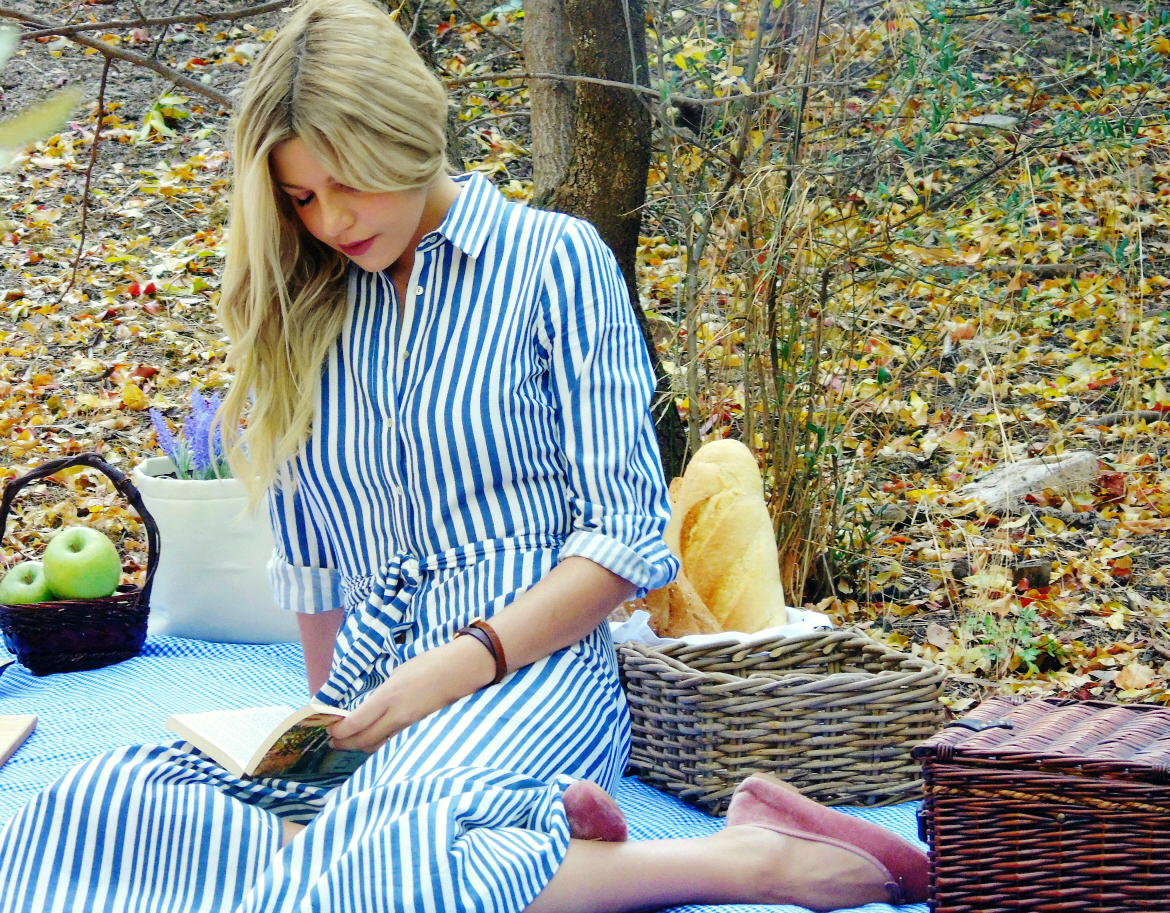 We hit the park early in the morning and set up our picnic goodies on our beautiful country style blanket.
It turns out that B by Nadia Boule products play nicely with blankets and sunshine.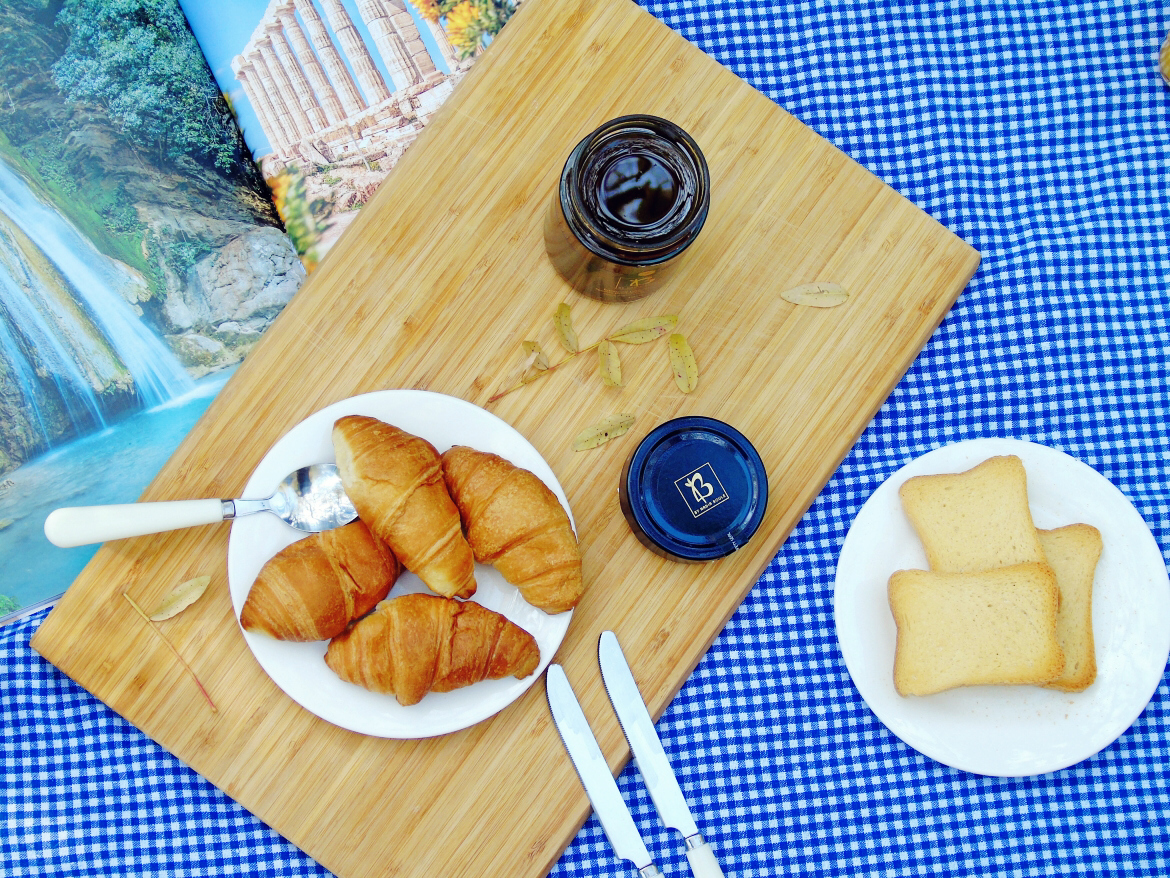 French croissants, homemade bread enjoyed together with THIS delicious, organic honey from B by Nadia Boule.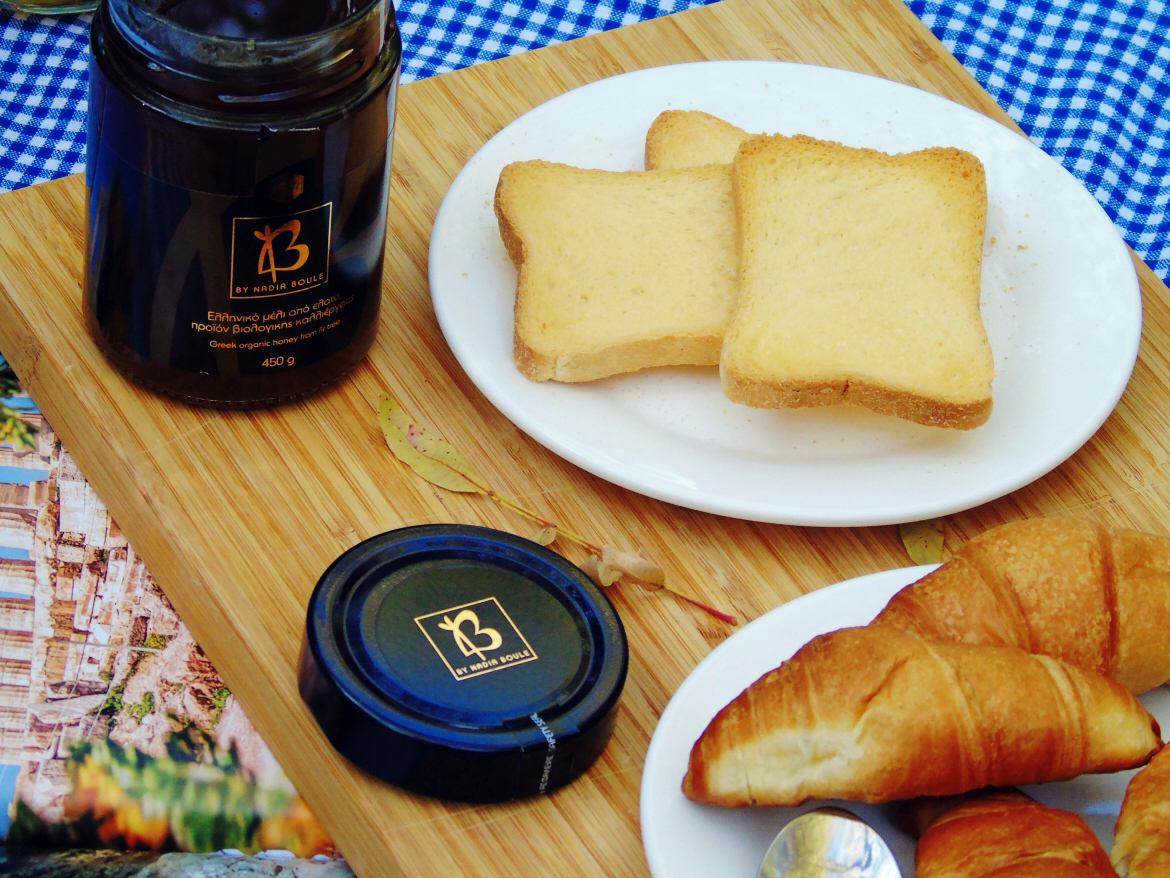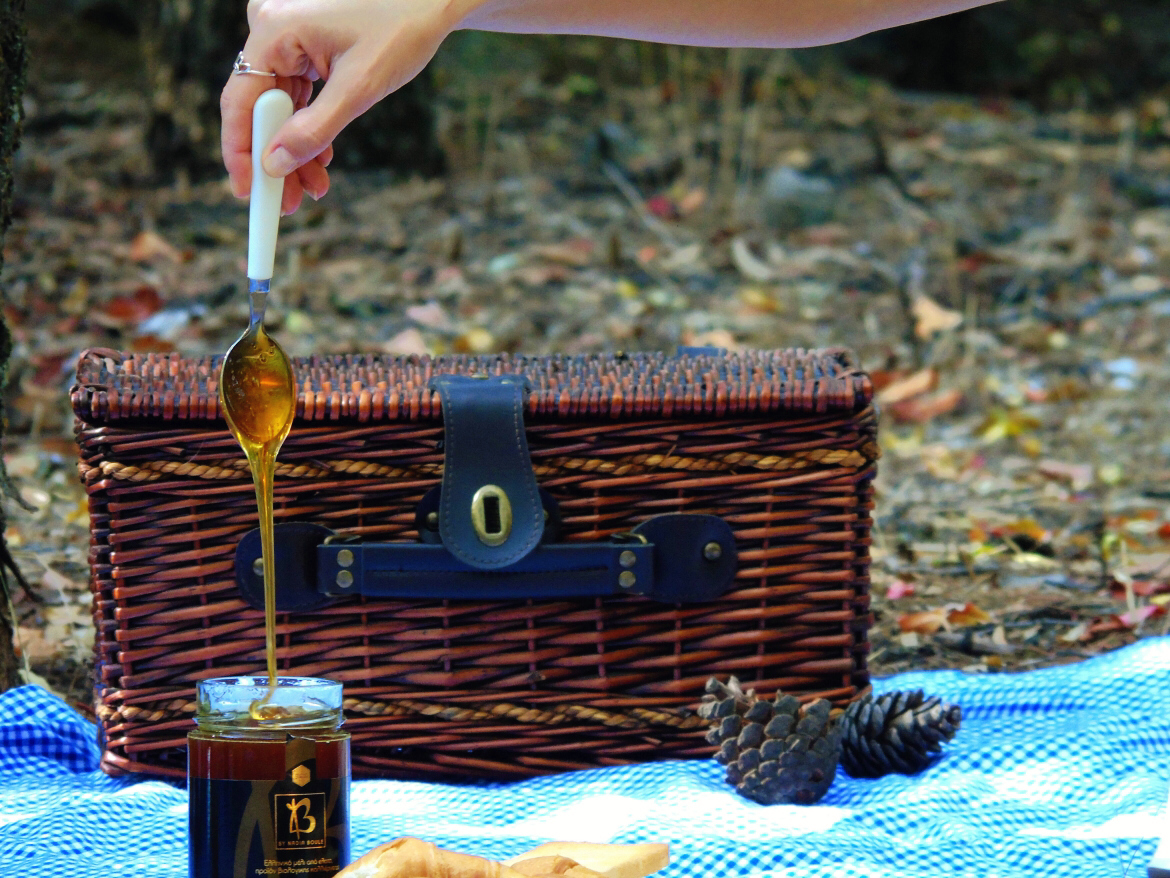 The honey was super tasty but the smell of this orange marmalade with Goji Berry, Agave Syrup and Star Anise was OUT OF THIS WORLD! Don't miss out on this little jar of heaven from B by Nadia Boule!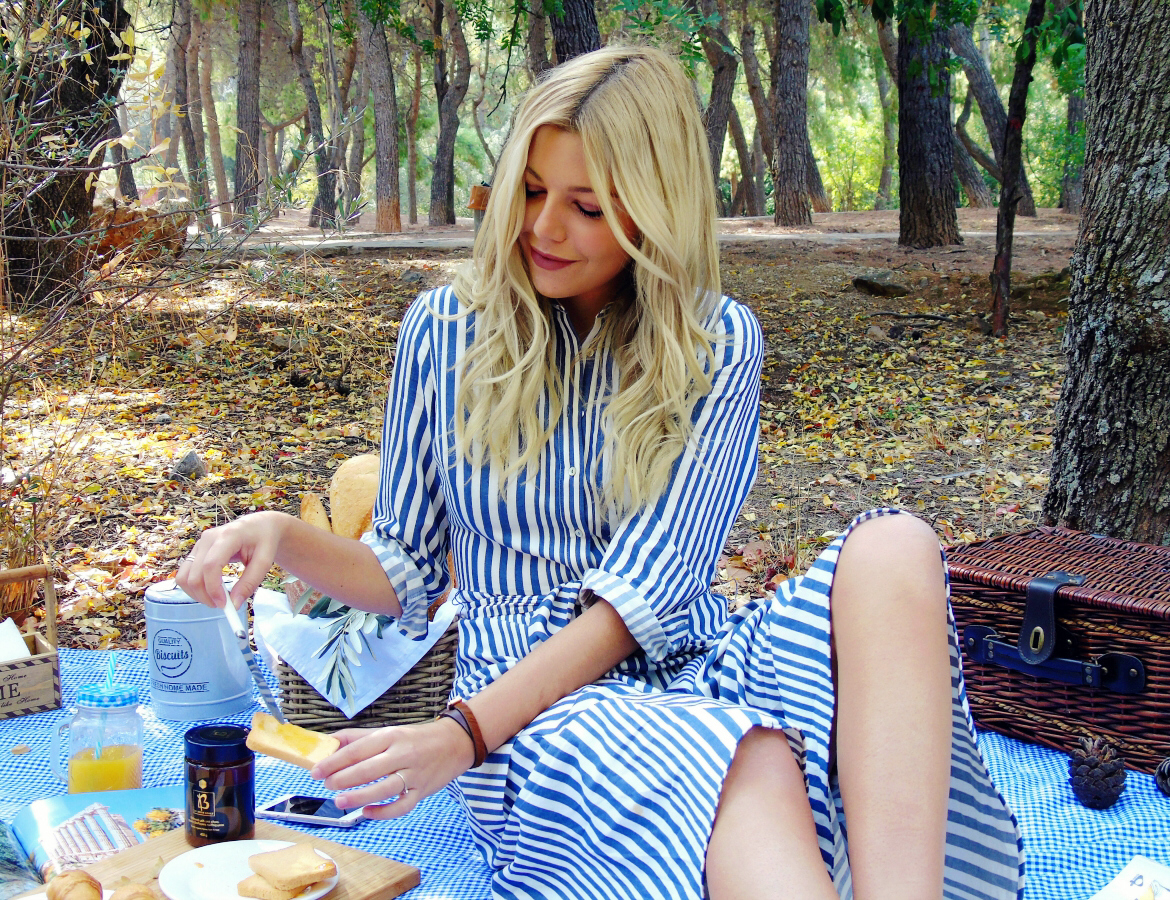 They say that Brunch is the socially acceptable excuse for day drinking. Oh, well we did enjoy a few glasses of white wine with our meal.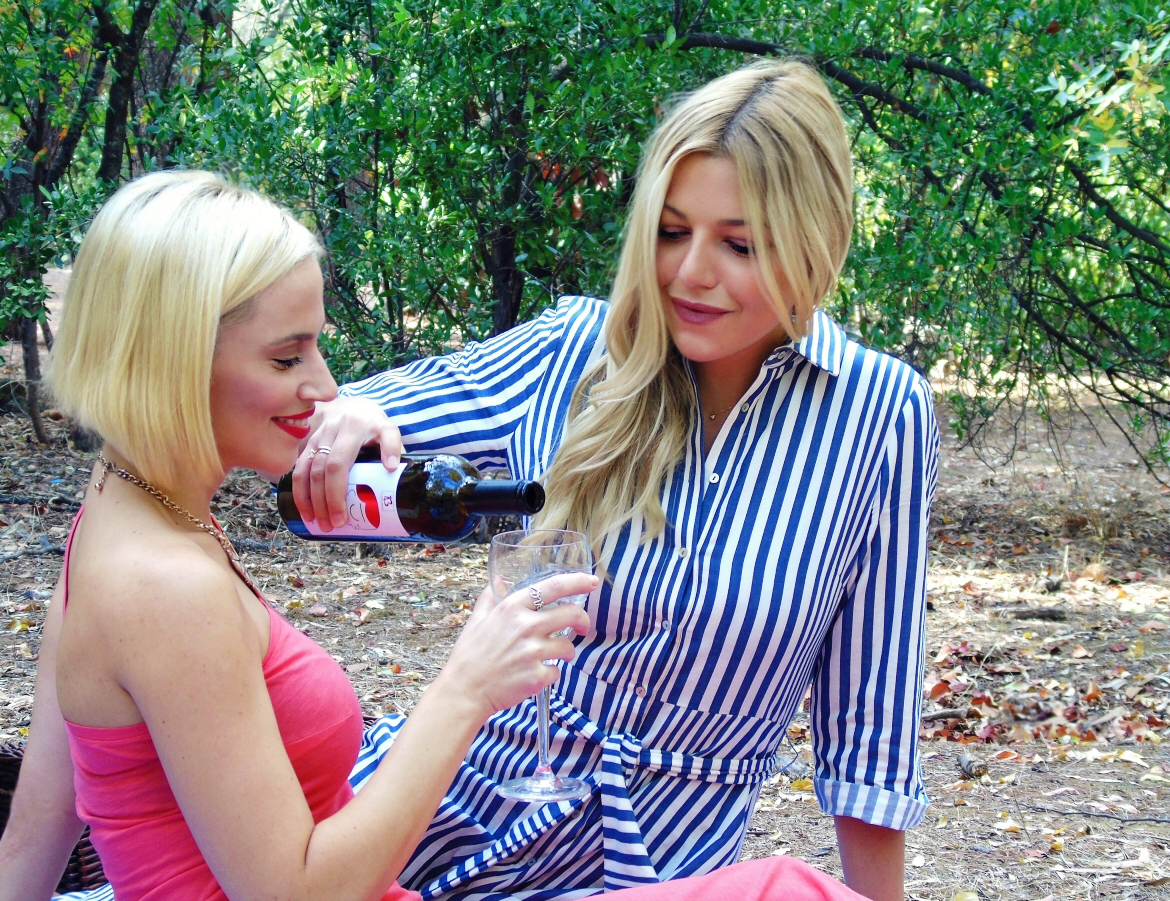 Produced in the area of ​​ancient Olympia this B by Nadia Boule organic wine has strong and complex fragrances leaving a balanced and cool aftertaste. Definitely a must try!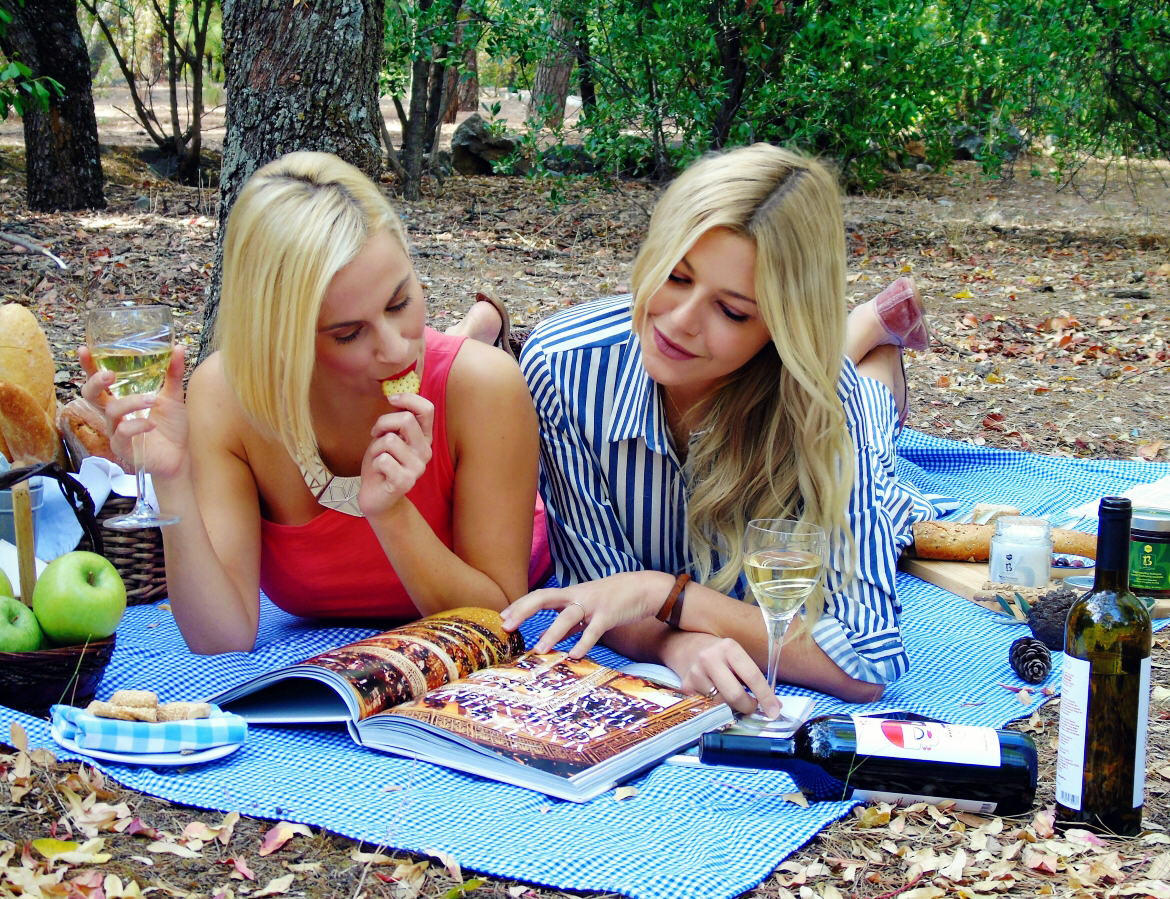 Wine and olives are ageless companions, like aspirin and aches, or June and moon or good people and noble ventures.
These delicious organic olives from Sparta are bursting with insane flavor.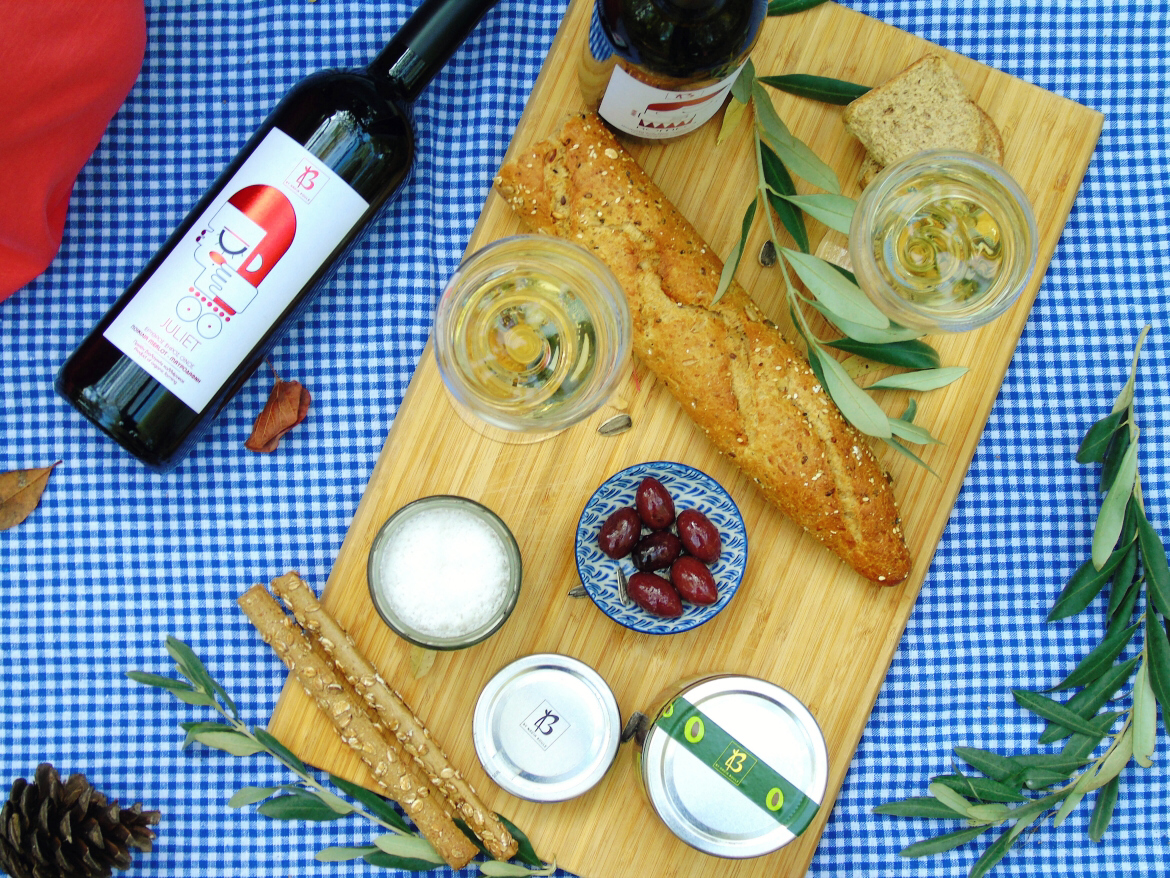 We enjoyed them along with a selection of crackers lightly sprinkled with THIS exquisite B by Nadia Boule fleur de sel which is ideal for salads, raw food and finishing of cooked dishes.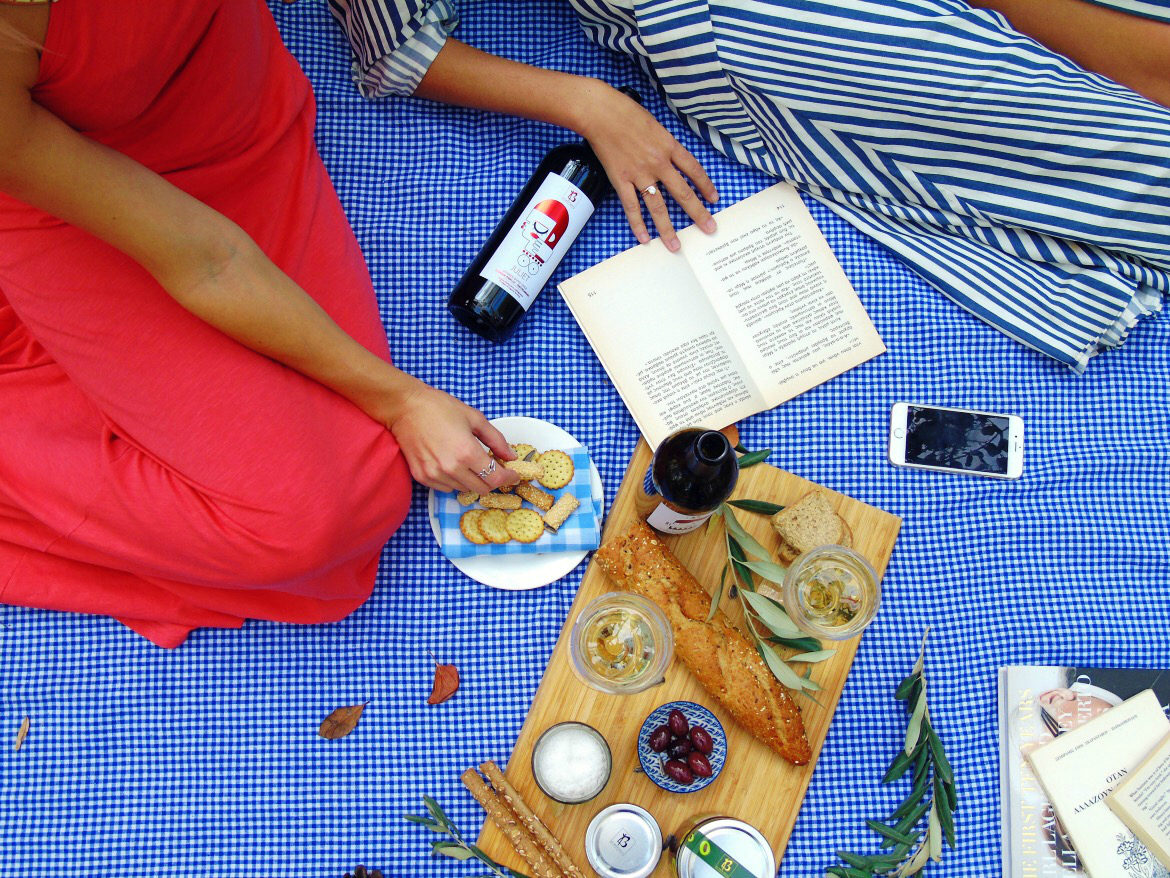 Of course we didn't forget to pack in our basket plenty of fruits and veggies -easy and healthy picnic food.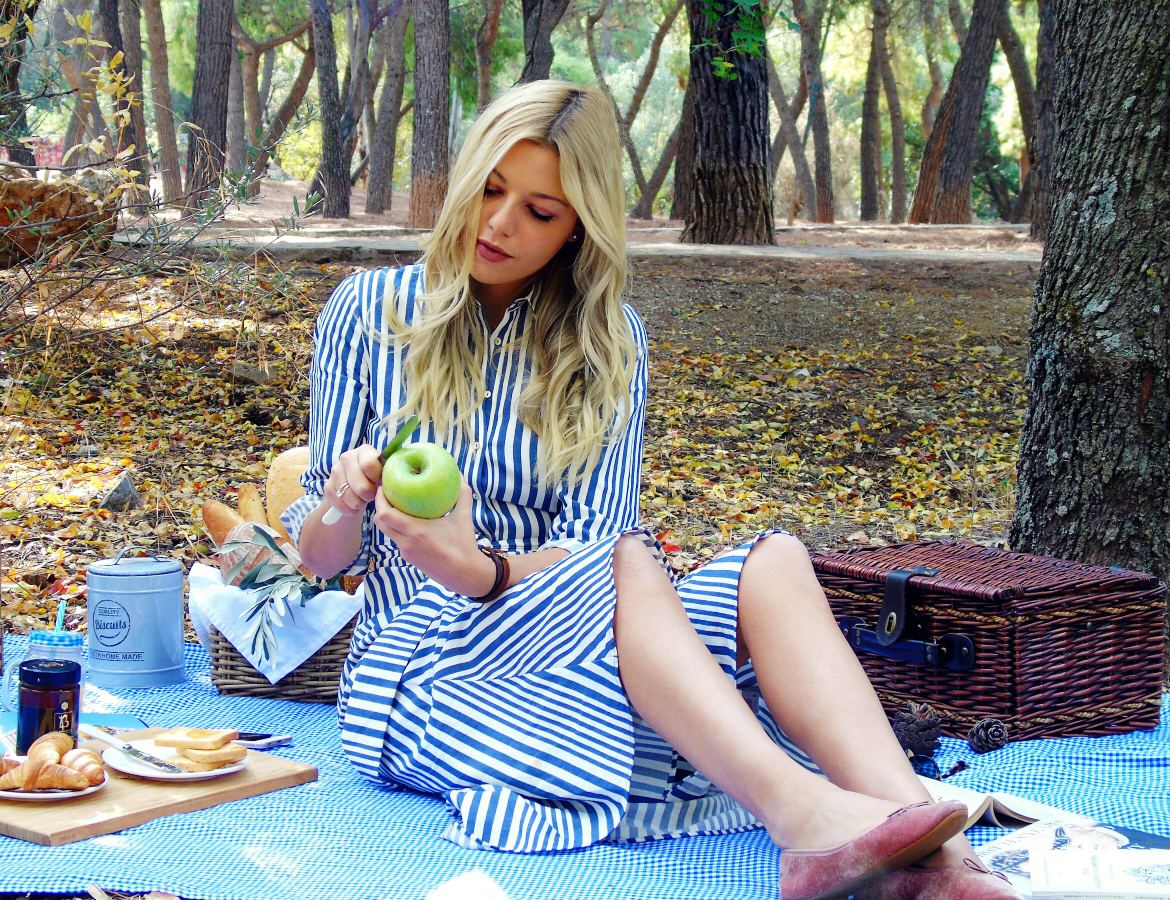 What a day!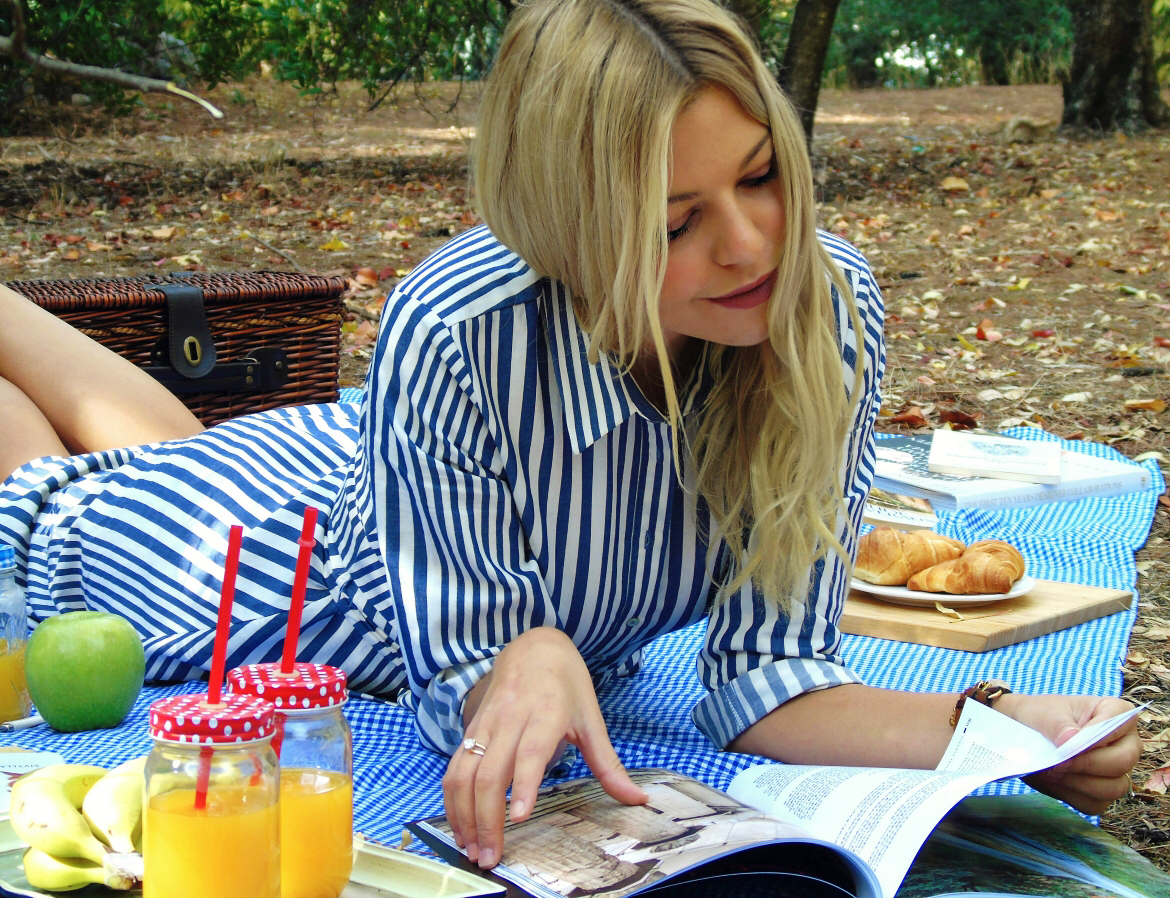 I'm absolutely desperate to do this again; a gorgeous day made extra special by being spent with Nadia.
We ate, danced, chatted, drank and laughed.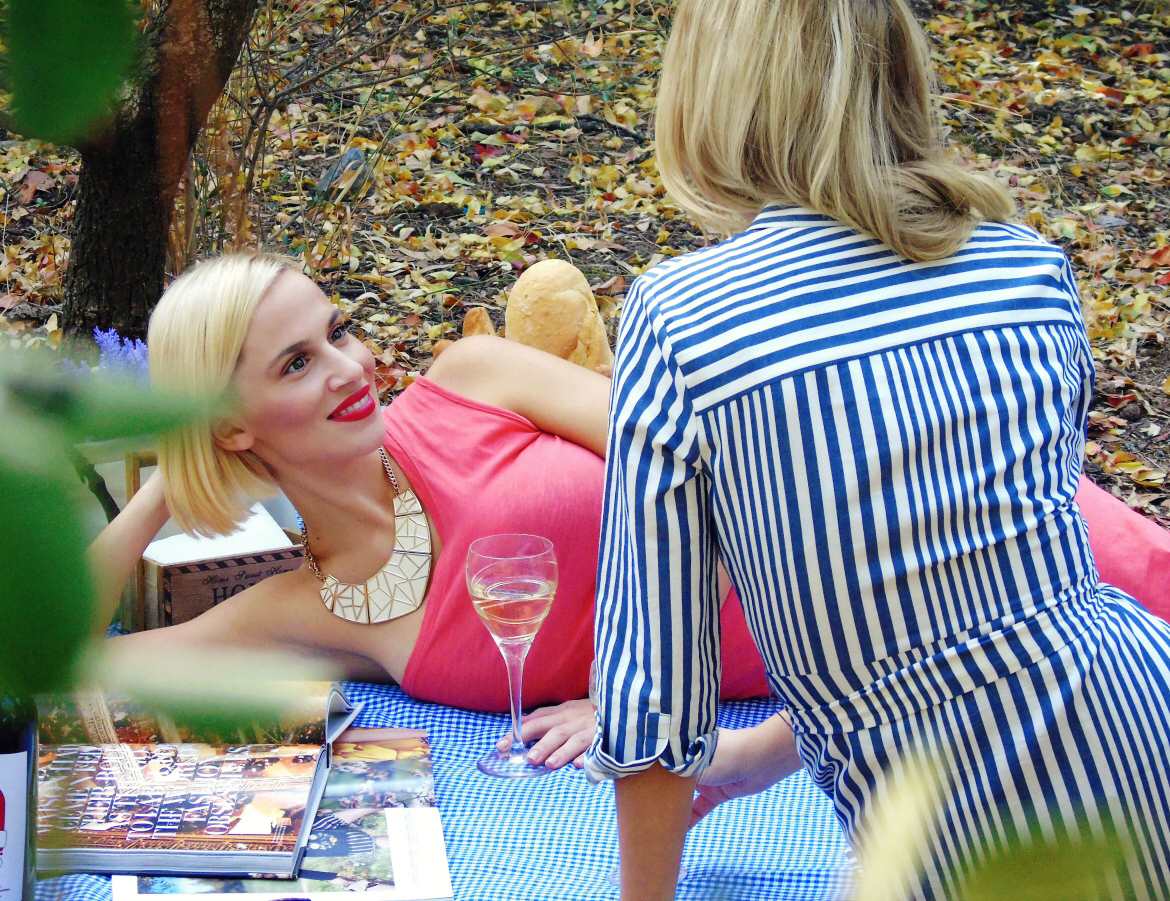 Definitely a Sunday well spent!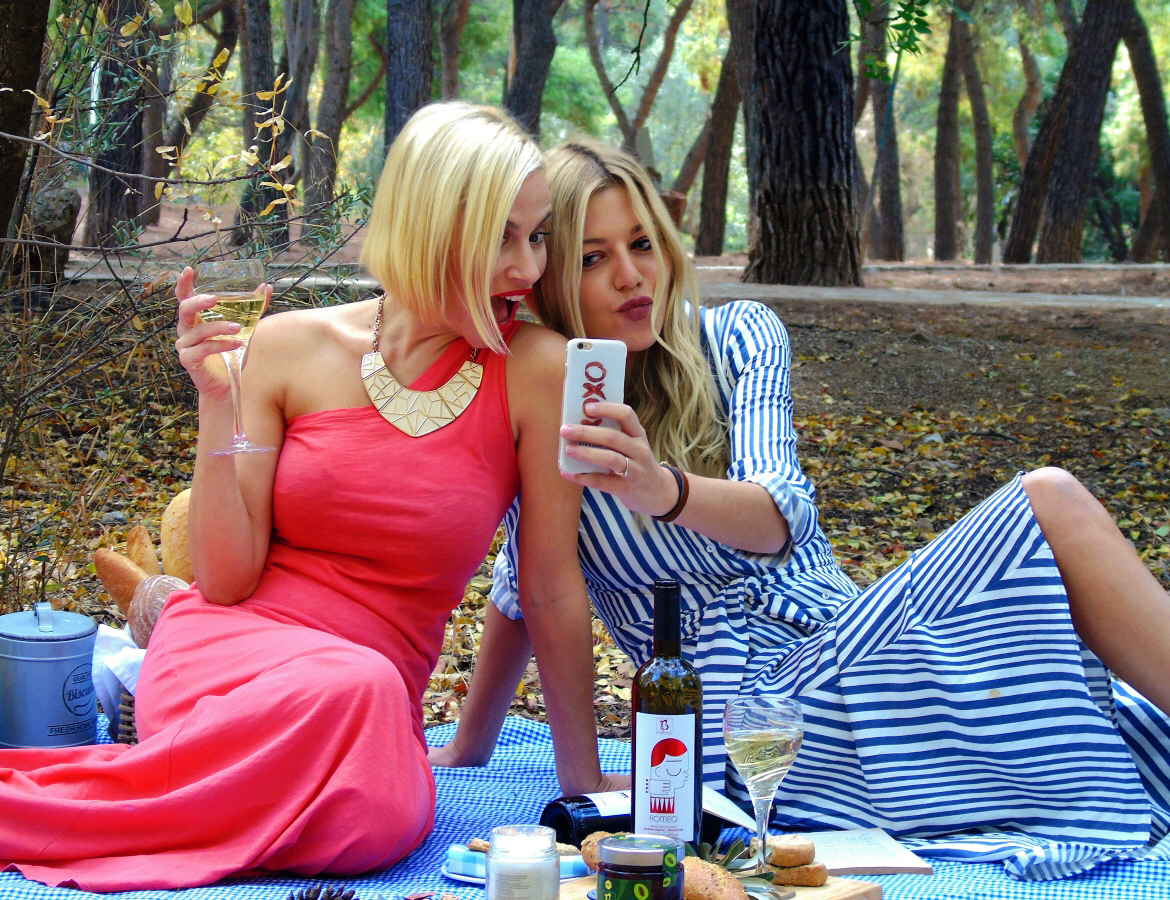 Looking forward to hearing your thoughts!
Let me know what you think on the comments below!
xoxo💋
*In collaboration with B by Nadia Boule products❤